Faux board and batten on plaster walls



Answered
I'm wondering if board and batten could be done on my wallpapered living room plaster walls without removing the wallpaper? If I paint over the wallpaper with Kilz, and put batten over the seams with liquid nails, then seal, caulk, then repaint over it all the color I want the room? I'm thinking of covering the seams with the battens and adding a batten in the middle of the 21" space between seams. Has anyone out there ever done this? The wallpaper is glued on heavily onto the plaster wall and wondered if this would be an easier job then removing the wallpaper. Would love any advice before I begin this project. Thanks.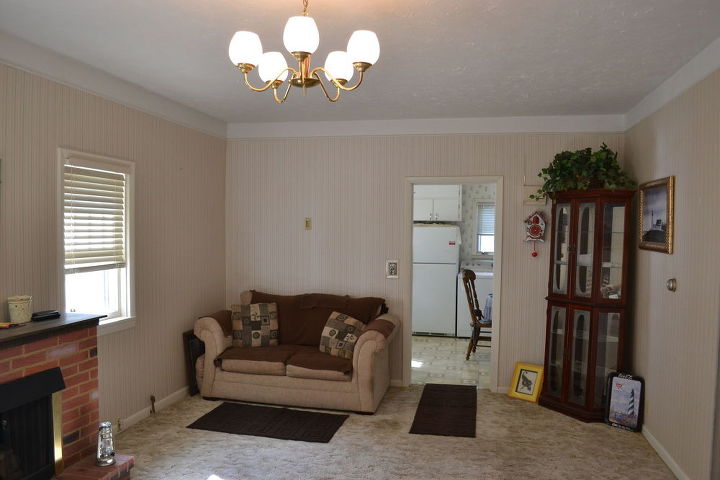 Related Discussions Millymolly
on Feb 05, 2018
My house was built in the 80's when walls all seem to have been given a rough coating instead of smoothing out. It looks ok under paint but when I see all the DIY bo... See more

Jean
on Jul 18, 2012
I'm using liquid nails and a nail gun to install.

To Work With My Hands
on Jan 22, 2017
Occasionally I've had the problem of photos sticking to the glass inside frames. First, I'm not sure what's even causing it. I don't use any moisture when dusting the... See more

Kristy Williams Tillman
on Dec 27, 2016
I have a hidden door though it doesn't look so hidden at the moment and I like the appeal of a hidden door. We do need to use the door, but not often. This is in a b... See more

Diamondvalleygirl
on Mar 25, 2015
We live in a mobile and have an add-on room where a covered patio used to be. Now it's part of our living space and we would like to cover or camouflage the exposed a... See more Linda Valentine
on Mar 29, 2017
First one fell off in the bathroom - okay, maybe moisture. In the kitchen - fridge, inside cabinets and on tile walls. All fall off. Everyone else seems to love t... See more

Nilsa Cintron
on Sep 15, 2016
Entry way update. I bought a co-op and started renovating but am stumped as what to do with the entryway. The circuit breaker box is smack in the middle how the heck ... See more