How do you restore a OLD mirror?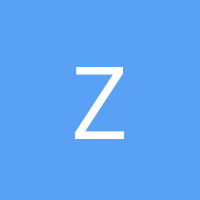 Answered
Got this old 5 inch make-up mirror, that lights up around the mirror for better view, but the mirror is faded and some of it is rubbed off from behind. Do not want to destroy it by removing the mirror for new replacement. Think I can redo the back?
Related Discussions Sylvia
Answered on Feb 17, 2017 Sue
Answered on Jan 24, 2017
Thank you!
Nancy Fortier
Answered on Jul 28, 2016
Got a very old mirror, it shows his age. I want to refresh it, not change it. I've heard that you can use some product to polish it but I don't know what.

Maureen Ward
Answered on Aug 06, 2017
The prior material is flaking off

Anne Fitzpatrick
Answered on Jun 06, 2021
I have an 80 year old set of Noritake china dishes that were my Mother's. We are downsizing so I am thinking of selling them but am not sure who to trust. I've looked... See more Kathy
Answered on Apr 16, 2021
How do you remove the silver from on old CD?

Anna Shimell
Answered on Dec 06, 2018
I bought an old enamelware colender from goodwill it was a great find! But the only problem is that it has some rust spots around the screws where the handles are ...... See more