What can be done with slanted walls? Answered
I am seeking suggestions as to what can be done with Slanted walls? Attached is a picture of the slanted walls in my room, and they are driving me crazy. I don't really see any real way to spruce them up, hang pictures, ....etc. Please HELP!!!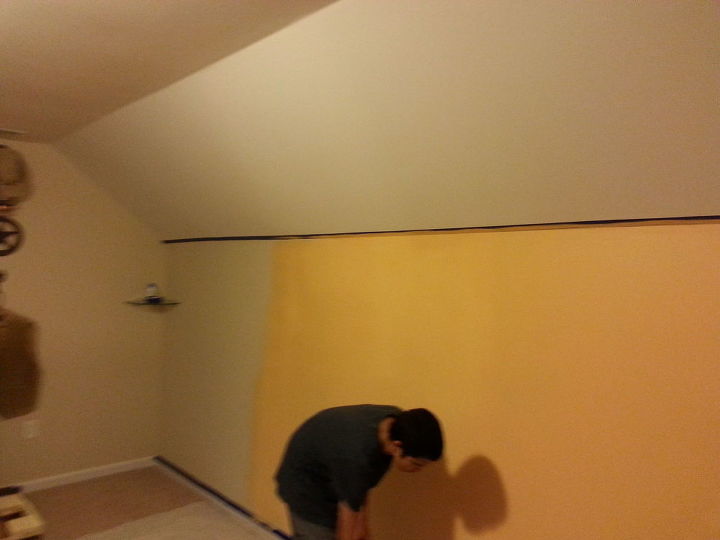 Related Discussions Nancy
on Feb 28, 2019
Sorry. My question was cut-off. Looking for ideas for breezeway walls. Two are brick. The other two have windows and doors. I would love to use barnwood but would it ... See more

Leslie Newton
on Apr 27, 2018 Sus31385907
on Oct 20, 2017

Sandra A
on Jun 08, 2017 Diane Watson
on Oct 06, 2017
The war was supposed to you know lock however the contractors glued it and it's now falling down but I don't know how to get the glue off the stones to reuse them TMc1007823
on Jan 14, 2015
I bought a house and just noticed that someone had painted over the wallpaper. What can I do to get the wallpaper down? Suesage66
on Jan 11, 2018
My house is single brick built ,I lose alot of heat ,walls always cold ,any ideas what I could put on them