What kind of glue do I need to use to glue cloth on a shadow box?



Answered
I recently went to the Holy Land and purchases a shopping bag that has a camel and skyline of Jerusalem on it. I will have to cut the bag and use print from both sides of the bag. I need this secured good because I want to then add some items that I brought back. The items are a small olive wood camel, a stone from the Dead Sea and several other trinkets. What is the best glue to use to put this cloth back in on my shadow box before I glue these items on as I do not want the weight of them to pull this neat looking cloth loose.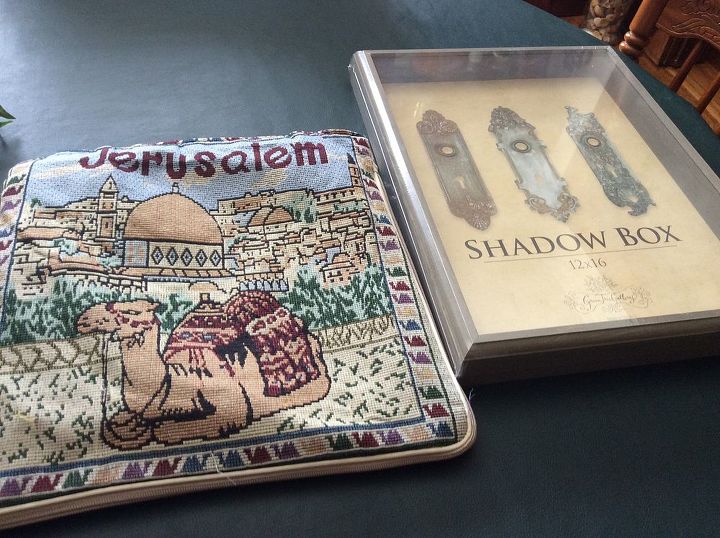 Related Discussions
Stephanie Rolfe
on May 10, 2018
I have already completed puzzle and used mod podge to keep it together. I want to glue it to the canvas but am not sure what type of glue to use. Please help! Thanks!... See more

Thea
on Mar 14, 2020
I want to stick velcro to to a plastic ball. What glue should I use and what should I absolutely not? I will freak if it eats a hole in my project! Lexi
on Oct 27, 2017 Sharon
on Sep 23, 2017
The wooden box holds my files, and I would like it to match my bedroom decor which is Shabby Chic.

Sandy Olson- Watts
on Jun 03, 2019 Dave Foster
on Feb 14, 2016
I have some photos that I would like to glue to some wood plaques, but I'm not sure what type of glue to use!!??

Tammy Spading Wallace
on May 16, 2017
I have an 8pane vintage window. I plan to make a mosaic scene by gluing glass to the panes. I want the adhesive to be clear and weatherproof...what should I use? Sho... See more