Sprinkler for long narrow area Answered
On each side of our house we have about 10 feet between the house and our fence. I try not to get the house wet and also try not to let it go through the fence to the neighbors yard. I use a frog eye sprinkler but have to turn it way down and then it doesn't water enough. I leave it there for an hour, but I think having it turned down so low it doesn't put out enough water.
Any ideas on what sprinkler would work best for a long narrow area?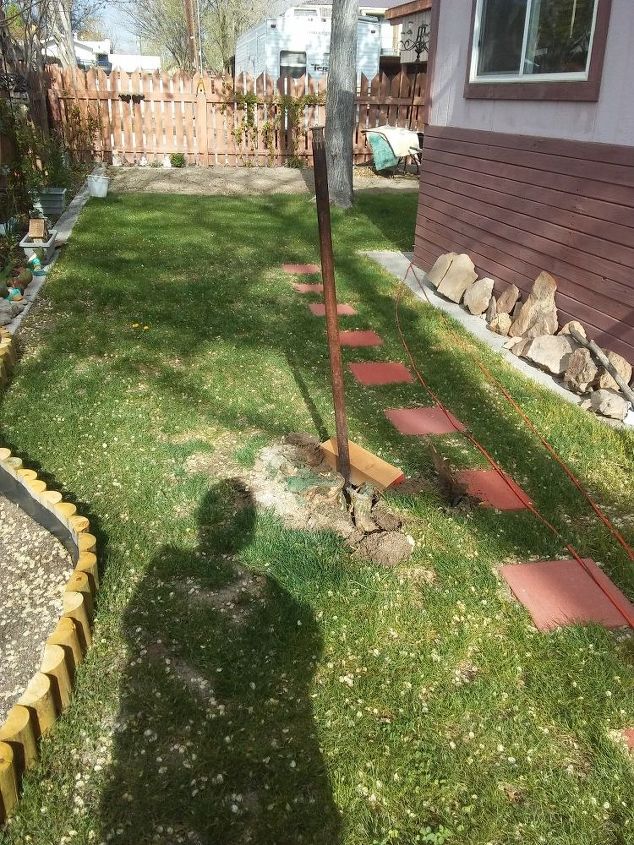 Related Discussions

Abby
on Nov 29, 2021
How to grow ginger in water?
Mart Hale
on Feb 22, 2014
Searching for others here who have used this system.

Idyllic Pursuit
on Feb 26, 2019
Our backyard slopes towards the house pretty significantly (hard to tell in the picture because of all of the snow!). In September, our house flooded four times and d... See more

Donna J
on Feb 28, 2013
I am about to install a 265 gallon white plastic tank in my backyard. The water will be used in my garden. Any ideas on ways to cover up the tank so it won't be such ... See more

Pat pacdits
on Jun 15, 2018
Ugh! I need some help. I don't know where to start to fix this issue. When it rains my back yard floods like this.I need some suggestions on how to fix this.Thanks, t... See more C.M. Smith
on Apr 10, 2020
I have a (haha) never kink hose attached to a spigot. Two things: 1) it will leak at the faucet like middle of the stem ONLY when hose is attached and ONLY when I hav... See more Malina
on May 03, 2018
The standing Water can get up to 3 feet high. It's killing trees with years of issues with this. Not to mention all the mosquitos