How can I install a table dishwasher under my sink? Answered
I moved into a new apartment and the landlord wants the kitchen to stay as it is. Unfortunately, it does not have a dishwasher. :( I wonder whether it is possible to place a small Dishwasher under the sink.
The width, height and depth of a small dishwasher are appropriate, but I am very uncertain about the pipes. I don't know how I could wire them.
I ask before, because I don't want to buy a dishwasher that does not fit in the end.
Man thanks for your help! :)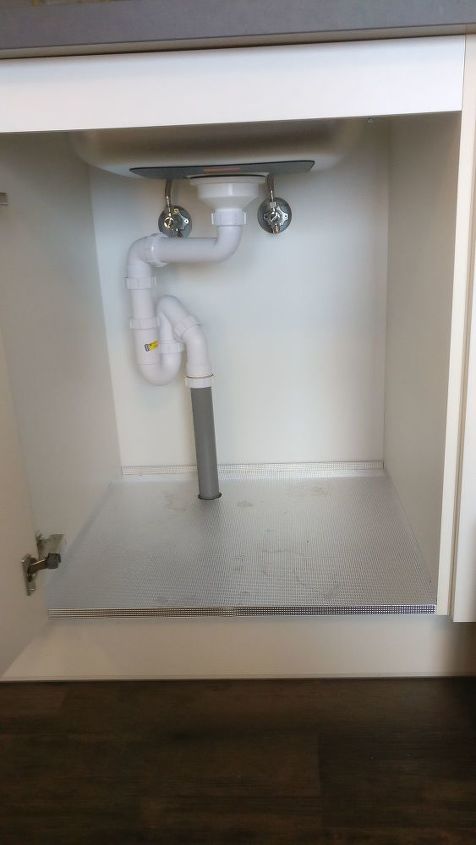 Related Discussions Lila
on Sep 23, 2018
I have a white cast iron sink that has a couple of rust stains around the edges. Can I cover them with paint & if yes what type of paint?

Bobbie
on Jan 13, 2017
I want to remove a dishwasher I do not use, but I can not find a cabinet to match the ones in my kitchen. Do you have any Ideas about what I can do. the cabinets were... See more

Michelle
on Jan 08, 2017
Good morning need some help please. House built in 50's. Previous owners ripped out cabinet and put dishwasher in. I don't use it. It is only me in the home with pets... See more

Debbie Nance
on Jun 22, 2015
We bought a gorgeous, 1929 English Tudor cottage. It has all arched doorways, coffered and beamed ceilings, everything is original. The kitchen is very small. There w... See more

Linda Hunt
on Mar 03, 2020
I have seen many live wood projects installed right over laminate counters. I have been dreaming of live edge butcher block counters since I was 20..I am now 60 and t... See more

Greta Geller
on Feb 26, 2021
The plate rack under my kitchen cabinets ends up being an ugly catchall. Any suggestions for covering it up? Replacing the cabinets is not in the budget for now!