How can I decorate these bucket planters? Answered
I have 5 buckets with herbs & tomatoes growing in them but I hate the orange & the Home Depot logo, I tried wrapping them in burlap, it looked good for about a month, then got all stained....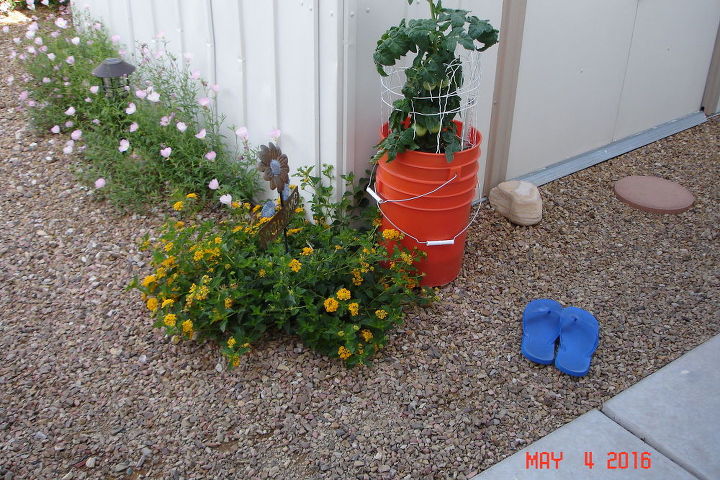 Related Discussions

Cornelia Schott
Answered on Mar 06, 2023
This planter is 18" wide and 32" high. What do you put inside this container so you do not have to use so much soil? Empty water bottles?
Cheryl Gregor
Answered on May 23, 2019 Deb8289099
Answered on Jun 14, 2017
I use these buckets for weeding and someone stacked them and I have been unable to get them to separate since~! Marsha Williams
Answered on Sep 15, 2019
I found the planters I want for my front porch but they are not the color I need. They are made of a rubber composite. Can they be painted and if so, what type of pai... See more

Aggie
Answered on Apr 13, 2023
Over the years, my cement swan planter has deteriorated around the neck area. I would like to repair it if I can before it gets any worse, but I'm not sure about how ... See more Bonnie
Answered on Dec 26, 2017
Old not working upright freezer. Want to lay it on it's back to plant veggies/flowers Muriel
Answered on Mar 15, 2017
We have an old (100 years) stone house with a large front porch. There's a large stone flower box alongside the steps that is pulling away from the house. What's th... See more