I need a Pulaski Amherst nightstand Answered
looking to buy a pulaski amherst nightstand anyone know where i can look? Pleae email me vgojcaj.vg@gmail.com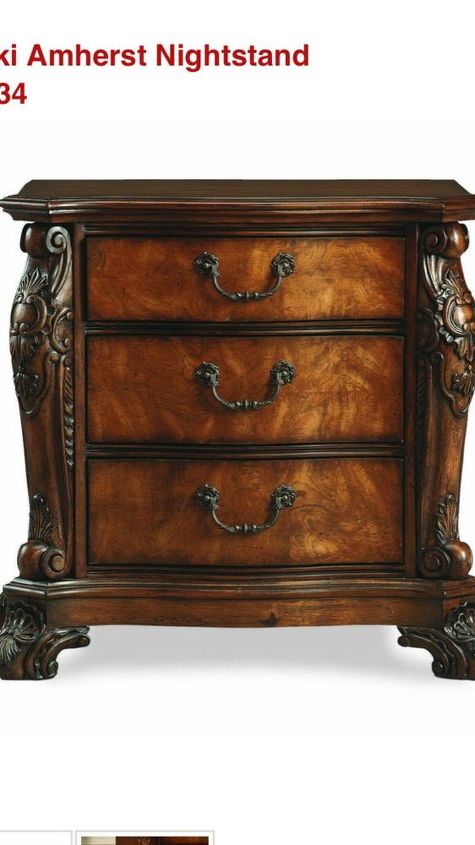 Related Discussions Kim Ristow
on Aug 02, 2018
Model # 628140, Ashton Park Lesa Dean Terry
on Nov 18, 2017
I live in north Alabama. Donnab737
on Apr 21, 2018
Do you know where I could find a (1) Pulaski Foxcroft nightstand with marble top? Donnab737@yahoo.com
Suzette Johnson
on May 30, 2017
desperately searching for one nightstand! doesnt matter if not in best shape! where to look? been all over internet etc. discontinued a few years ago.
Hailey Bickham Adair
on Apr 01, 2018
Does anyone know the name of this bedroom set? I have the bed and a nightstand but I need a nightstand and dresser. I feel like I've searched the whole internet and... See more