How to I re-attach the lower element to my oven?



Answered
I removed the lower element to clean it and the interior. I unscrewed the two bolts and after some difficulty was able to maneuver out the two prongs from the holes, take out the element, and clean everything.
However, trying to reinsert it, something weird happened. The two prongs seemed to go back in...maybe too easily? I put the screws back, turned the breaker back on, and when I tested the oven, the breaker went off again.
When I removed the screws and tried to remove the element again, a wire was now attached to one of the prongs in a way cannot understand, and in a way I can't seem to un-attach. See photo.
I'm feeling pretty stupid right now, but can anybody tell me how to properly re-attach the element? Do I need to dig around inside the opening to find more wires? I'd rather not get my apartment maintenance to do it, as I may get reprimanded for removing it!
Thanks.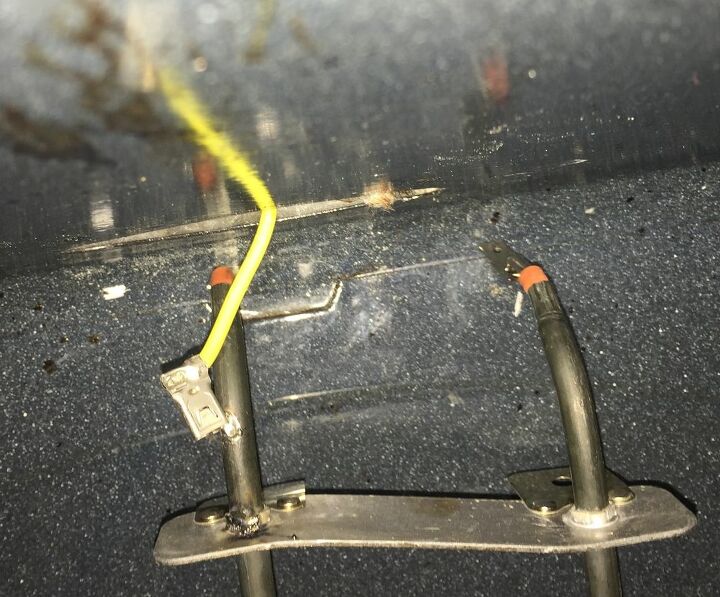 This is the prong part of the heating element after I began to remove it the second time.