Why Would a Hot Water Pipe Freeze but the Cold Water Pips Didn't? Answered
So I wake up Yesterday & it's sooooooo Cold in the house, the thermostat reads 52' OMG, are there door's or windows open? No... No frost on the ground that I can see, but so cold I can almost see my breath, lol Go to make coffee, turn the hot water tap... Air.... O no, not again, did I for get to pay the water bill?
Turn the cold water tap, nope there's water coming from that tap, ice water..... Go to the hall bathroom & hit the hot water tap on the tub, it's the first line off the hot water heater surly it will work... Nothing.... Cold water works tho, the sink, the same no hot water tap but the cold taps work... Go to the Master bath, nothing no hot or cold.... Hmmmmm
Thinking the pipes froze..... I hope....
Weirder yet is that if we turn on the hot taps in the other parts of the house, and then just the cold water tap in the Kitchen; water comes out the hot taps in other rooms but it's cold water, lol
Not so much a question as one of the many Humorous, not so funny happenings in my lovely & so comedic life in my 65 year old pier beam home. Thank fully this morning was much much warmer inside my home Tho I still have no hot water or water in the back (shady side) of the house....
I hope you all get a giggle I'm still laughing at the weirdness of it all & hoping I don't have to call a plumber...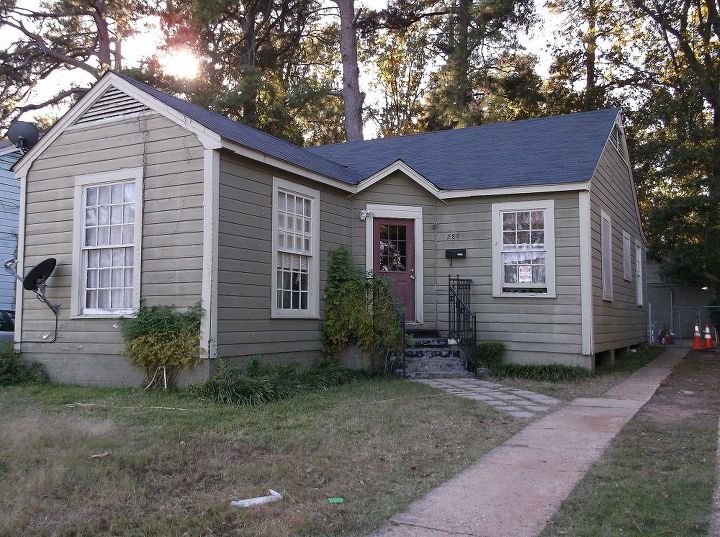 Related Discussions

Abby
on Oct 31, 2021
I want to remove my popcorn ceiling, but it has asbestos in it. How do I go about this safely?

Abby
on Oct 31, 2021
Is there a way to use a vacuum to remove a popcorn ceiling?

Mary-Ann Farr
on Nov 26, 2017
How to fix a door frame with a split in it?

Thomas Bayster
on Jul 12, 2017
How to fix squeaky floors under tiles. Don't wish to remove the tile floor first.

Redheadcandecorate.com
on Sep 08, 2012
I'm hoping to save my copper sink, but I am afraid I have totally ruined it. I need some suggestions on how to save it! What can I spray it with, or where can I fin... See more

Jim Jakes
on Jun 17, 2014
This black oily or paraffin type stuff sometimes comes through my hot water line in the second story. Have talked to the water company. They say it isn't them or th... See more

Annette C
on Jan 07, 2014
So I wake up Yesterday & it's sooooooo Cold in the house, the thermostat reads 52' OMG, are there door's or windows open? No... No frost on the ground that I can see,... See more