How to mosaic my rusted through bird bath? Answered
I live in southern Mississippi where the salt air rusts and can ruin metal in no time! No need for those nifty tips on aging and putting on a patina here! I have two iron bird baths, one is in decent shape the other has some thin metal spots and holes in bird tub (that's what I'll call it, lol). I would like to mosaic both of them, give them a new paint job and make them look appealing to all my feathered friends. Adding personality to our yard is an added plus! How's the best way to tackle this project?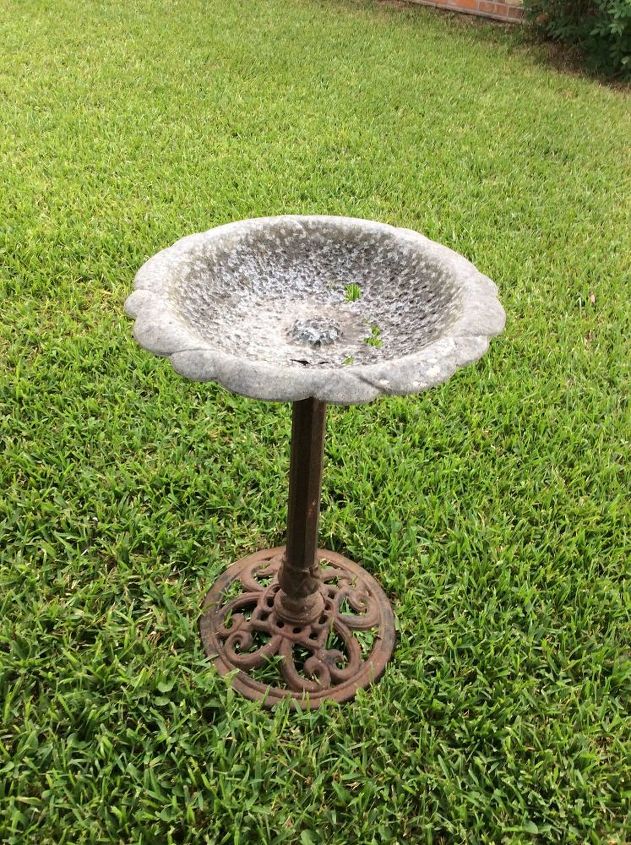 You can see base is in good shape just in need of some "TLC"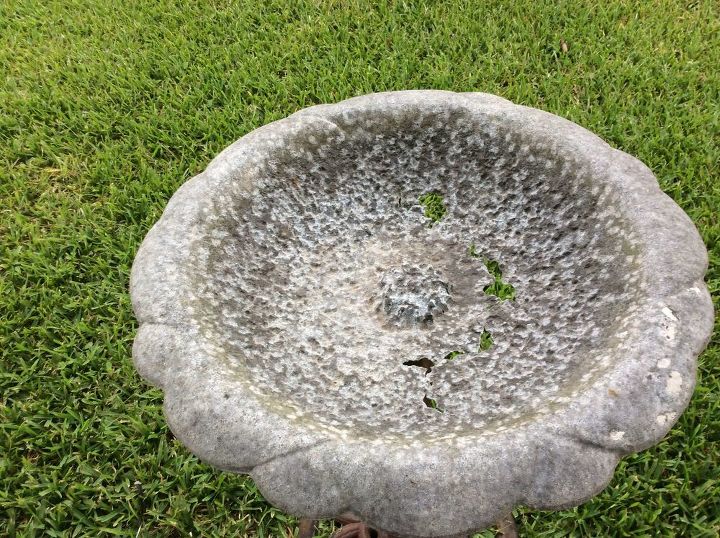 Peek a boo......see the grass through the holes?