How do I cleanly and precisely cut glass mosaic tiles? Answered
Years ago, I tried using tile nippers on glass mosaic tiles and they just looked chewed up. Because they're iridescent, a chewed up edge is going to really show. They're expensive, so I don't want to trash a lot of tiles. I could buy a diamond blade for my 4" angle grinder. Would that work? Thanks.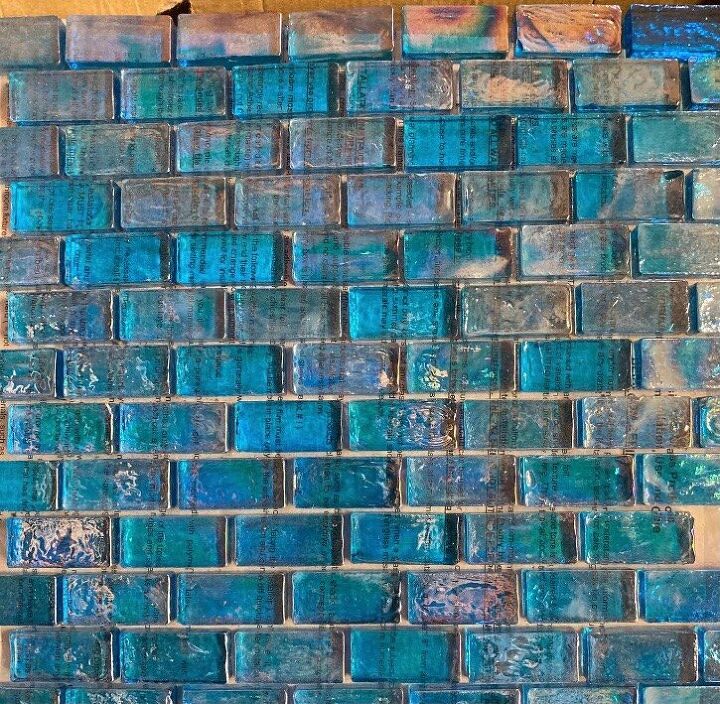 Related Discussions Annie
on Dec 18, 2018
Because we do not have the time nor inclination to rip off the tile from the wall, how do we best cover an ugly glass mosaic tile backsplash in our kitchen? Textured ... See more

Meagan Palmer
on Feb 16, 2020
I have a weird bathroom door that has a translucent window. It lets in a lot of light, and I thought it could be a good place to make a mosaic design using some of th... See more Linda Valentine
on Mar 29, 2017
First one fell off in the bathroom - okay, maybe moisture. In the kitchen - fridge, inside cabinets and on tile walls. All fall off. Everyone else seems to love t... See more

Christine Willson
on Sep 04, 2014
Any suggestions on how I can brighten my handles up when cleaning my refrigerator? Thanks

Amy Poulton
on Jan 23, 2023
Lately, it's been taking my dryer two cycles to dry the laundry and I have no idea why. Any advice on the problem and how to fix it would be greatly appreciated. Tina
on Jun 23, 2020
I bought a vintage cookie jar. It looked perfect. When I got home I washed it and now the color looks faded, almost chalky. How can I restore the vibrant color that i... See more

Culpepper Carpets and Interiors, Inc.
on Mar 26, 2012
Just turn them upside down and open them, then insert a roll of paper towel and tada, you have yourself a brand new paper towel holder that is not only beautiful, but... See more