 Answered
I have 8 glass door knobs that I got at a yard sale for $1!! I couldn't pass them up. But what can I do with them????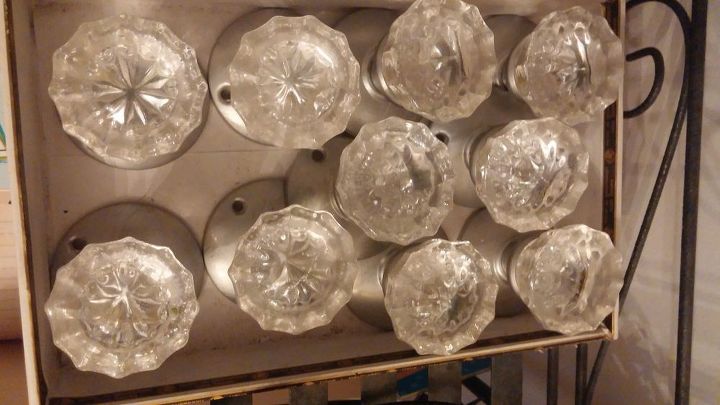 Jean kramer
Answered on Jul 20, 2017
It's a wrought iron security door Cow23847290
Answered on Feb 18, 2020
How can I remove the cloudiness? I have tried baking soda, vinegar, vinegar and baking soda, Scotch-brite non scratching pads, CLR and WD40. WD40 has helped the most... See more
Michelle
Answered on Jun 16, 2023
I clean houses and have one client who's shower door I just CANNOT get clean! It's a clear glass door and has that "film" on it. I've tried EVERYTHING from vinegar to... See more

Cindy A Robertson
Answered on Dec 14, 2017

Jana
Answered on Nov 21, 2023
My step-daughter sprayed 409 on my sliding glass doors to clean and left it on. Now it looks likes water stains in some spots and is cloudy all over. Any ideas how to... See more

Sheri Gomez
Answered on Aug 01, 2022
My husband just remodeled our bathroom and we have the most gorgeous glass shower now. We have been using a squigee every time we shower to try and keep it spot free... See more Dia1535013
Answered on Jun 12, 2023
I have tried about everything from steam to many other products to clean the glass shower doors that didn't work.