 Answered
I have 8 glass door knobs that I got at a yard sale for $1!! I couldn't pass them up. But what can I do with them????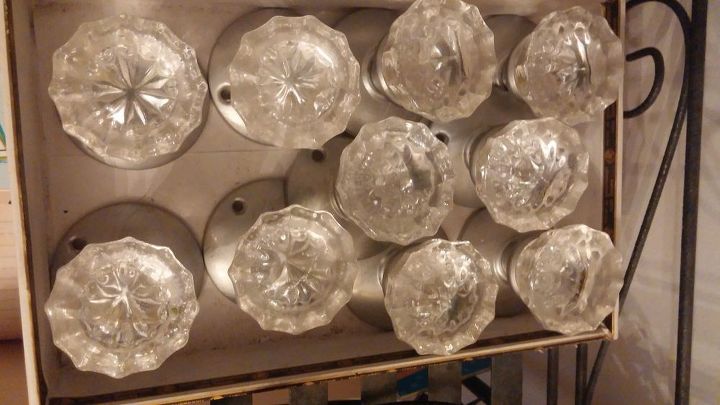 Related Discussions Jean kramer
on Jul 19, 2017
It's a wrought iron security door Dawn
on Oct 23, 2016
Help!!! How do I clean shower etched glass doors? Thanks! Patricia Pine
on Jun 01, 2015
We have a problem at our house with the glass patio door and I don't know how to solve it inexpensively. We have two dogs that constantly put their noses on the door ... See more

Cathy Kurpil
on Oct 27, 2015
I clean houses and most of my customers now have glass shower doors that need cleaned, I cannot spend so much time cleaning these....help!
Sherri Eich
on Jun 08, 2017
I have tried several products and concoctions with no luck! How do I get the glass shower doors clean?

Pamela Browning
on Jan 01, 2018
We purchased an older, much neglected home. My shower doors are frosted beveled glass. Unfortunately, nothing I've tried has removed the previous damages. I would ... See more
Michelle
on Aug 26, 2013
I clean houses and have one client who's shower door I just CANNOT get clean! It's a clear glass door and has that "film" on it. I've tried EVERYTHING from vinegar to... See more