Related Discussions
Virginia Schafer
on Feb 20, 2018
I eat a lot of yogurt and my fav is the ones in the little glass jars. I have been saving them so need some creative ideas on what to do with them.

Jackie Gulick-Dunn
on Mar 11, 2018
My friend gave me several of these and I want to do something with them at my farm. I can't plant plants in them because I am not there to water enough. Any ideas?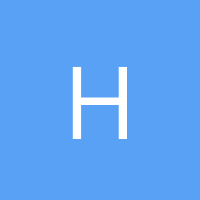 Hal25984248
on Mar 08, 2018
I would like to know how I can be creative with them. Sara
on Nov 29, 2017

Jennifer
on Mar 02, 2017
I want to do something different to this bowl set. Already thought of several things but still need something different. Any ideas?
Jan
on Feb 12, 2017
Any ideas? Thanks!
Holly Larraine
on Jul 01, 2016
The house we bought had a few interesting things left behind. This rather large shade, very flexible was left and I've kept it for the past 4 years thinking I'd like ... See more