Repurposing Dresser/Changing Table



Answered
Does anyone have any ideas for repurposing this dresser/changing table? I would love to keep it, but can't think of what I can do to update it. Thanks!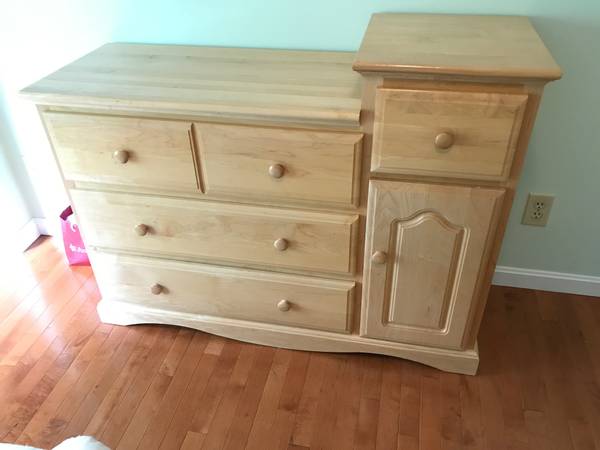 Related Discussions Lori
on Aug 28, 2015
I have a changing table combo from daughter and could use some functional help to repurposed/sell from daughter's room cuz she is now 12. If u have ideas, please let ... See more

Margaret Webster
on Nov 19, 2017
I sold this table recently, but the buyer only took the glass top. imm I felt the urge to repurpose the table base, but I don't have an idea for it yet. Pinterest o... See more
Toni Mock
on Jul 25, 2017
I have a round table top piece of glass I would like to re purpose that came from an outdoor patio set, any ideas? Beth
on Sep 09, 2019
I have my mother's 60 year old maple drop leaf table. It is nothing special as vintage or antique. No one in the family wants this table. I would like to use the wood... See more

Sandy
on Jan 17, 2016
I have a rogue piece of glass from a rectangular patio table, 4-6 seater, complete with a center hole. I am not sure what to do with it.
Candace Warren
on Jul 17, 2015
I have several old coffee and end tables with marble tops. They are all in good shape, but are pretty outdated. Any suggestions for reusing them, so that I do not hav... See more Cheryl Shankles
on Jan 06, 2016
I would love to dismantle the pool table and make something really cool and usable. It is rarely used and taking up too much space.