Vintage Ammunition Box As A Piece of Furniture? Your Advice, Please!



Answered
When my husband texted me a photo of this vintage ammunition box and asked me if I wanted him to haul it home for me, of course I said yes. Always up for a challenge, I was determined to find a way to repurpose this thing!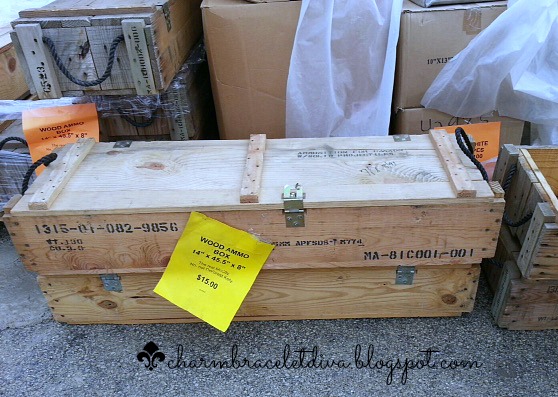 It's really large, like 45 1/2" long, 8" tall and 14" deep.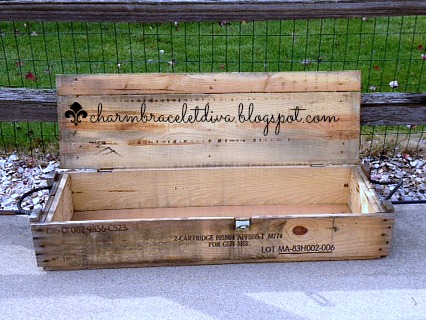 It's rope handles are conveniently located on each end of the box. It also has the original hardware which includes a lock mechanism on the top of the box.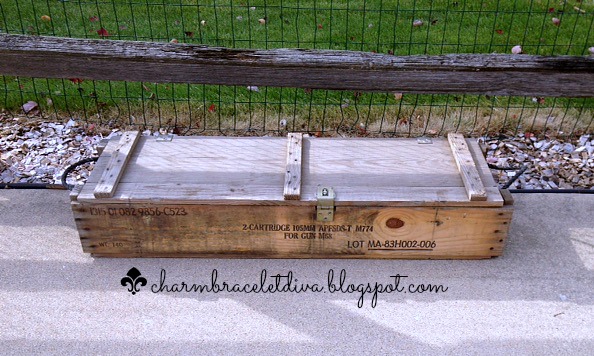 Can you guess what I want to do with it? Yup, turn it into a table! Only question is, what kind of table?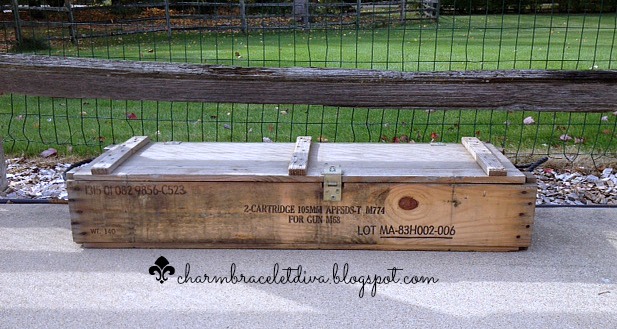 I need your advice as to what you think I should transform it into, what type of stain to use and what type of sealant would work best on this type of wood. So what do you think? Don't be shy - I can't wait to hear you ideas!
Related Discussions

Culpepper Carpets and Interiors, Inc.
on Mar 26, 2012
Just turn them upside down and open them, then insert a roll of paper towel and tada, you have yourself a brand new paper towel holder that is not only beautiful, but... See more

Leslie Long
on Jun 05, 2014
These are pool filters that I bought for $5. I have an idea of what I want to do but I'm not certain and I thought it would fun to get suggestions from all of you! ... See more

Casey Gragg
on Mar 30, 2016
I have this local store that sells cigar boxes and I cannot help but buy all the wooden ones knowing there is 1000's of ideas and then the almight brain block hits an... See more

Confessions Of A Junkaholic
on Oct 19, 2013
I'm a picker and came across lots and lots of these beauties. I took home several boxes of these purdies and are using for different projects. However, I want to find... See more

Donna
on Aug 28, 2014
I bought the beautiful rod iron piece last week at an antique shop. The plates that are sitting in the hangers are make of stone. It stands about 28 inches tall. This... See more

South Shore Shabby Shack
on Aug 10, 2013
Well, we make Lawn Art, totem poles... We're currently making mushrooms & flowers and totems on poles....