Copper Metal Spool repurposing? Help!



Answered
Hi! I have been racking my brain trying to repurpose three copper metal spools that I have. The only ideas I have seem (to me) a bit lame. I have thought of sectioning each part with wood to create a small flower 'box' however there must be some people on here that might have better ideas than me just trying to sell them for 15$ each. They're quite industrial looking which is throwing me off as I'm more of a country farmhouse style person.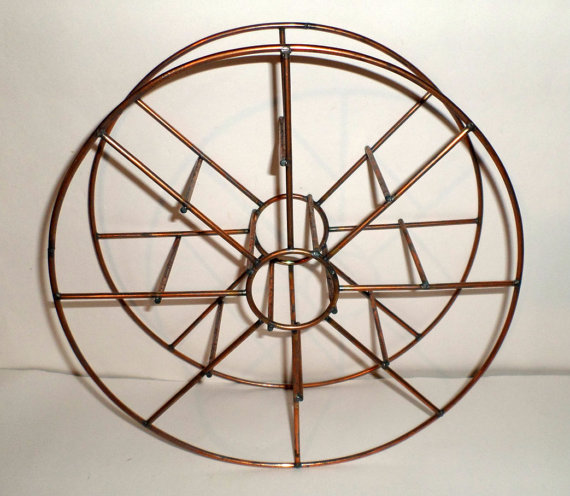 Related Discussions Kathy
Answered on Jan 15, 2023
How can swimming pool stanchions made from powdered steel be used? I have metal stanchions from my swimming pool to use for crafts. Any ideas? Shawn
Answered on Aug 31, 2021 Janet
Answered on Aug 11, 2023 Joanie
Answered on Mar 21, 2018
This pan I hate to pitch and just wanted some advise on how to keep it and yet recycle it and make it look pretty for some kind of use?

Marilyn Cappadona Curson
Answered on May 25, 2017
Any Idea's on how to repurpose the metal arms from an old garden bench?all the wood rotted away but the side arm section intrigue me & I know they could be something ... See more Jessica Napadow
Answered on Jun 17, 2017

Margaret Senn
Answered on May 11, 2023
I have an old metal trunk that I want to upcycle to a coffee table. I plan to add small wheels, but was not sure how to paint the outside or re-do the inside. It has ... See more