What can i do with my bamboo? i have tons of it from my grove?



Answered
i have a beautiful grove of bamboo.id love to do something clever with it around my pond.i have many stalks that have died over the years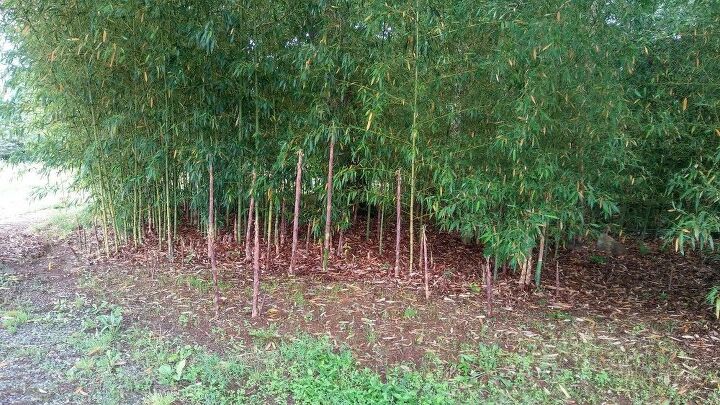 bamboo gone crazy but i love it.
Related Discussions
Yep5287512
on Jun 02, 2018
i have a huge grove of bamboo that is really showing off this year.id love to do something great with it.its tough stuff but it does die and dry out.think of somethin... See more Lri27635383
on Oct 29, 2017
Sally
on Jul 12, 2018
I have two pallets, what can I do with them to decorate the garden? Sus7370711
on Jul 03, 2017
What can I do with my oxygen hoses I have so many
Muc26747662
on Aug 01, 2017
This maple had to be cut down. It was very old, and I was heartbroken as it provided shade and beauty for many years. I would like to preserve at least some of it by ... See more Arlene
on May 27, 2018
I have over a year gotten wine corks .I would like to know what I can
Carole
on May 21, 2018