What to do with these?



Answered
What kind of crafty things can we conjure up with these two chandeliers?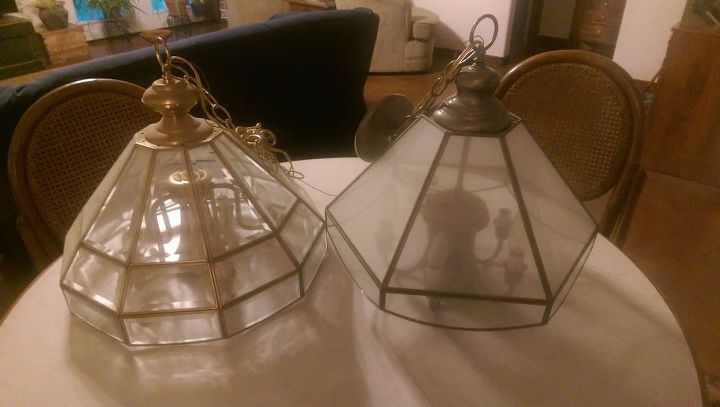 Related Discussions

Rachel
on Sep 21, 2016
I bought a house and there is a really ugly phone that is attached to the hole in the entrance way. Frank
on Feb 06, 2015
How can I upcycle empty 2.5 gallon water jugs?

Mary Weaver-Davis
on Jul 24, 2016
Just got these wrought iron pieces at Goodwill for $1.99 each😃. Would like to hear opinions as to what to do with them....❓

Julie Moyna
on Feb 18, 2014
Hubby came home with this buggy and didn't realize until researching that it's broken...I am dying to break it down and salvage all but the hideous ribbon threaded th... See more Jennifer Thoms
on Nov 06, 2015
I have access to quite a few old air mattresses that all leak but it seems a shame to waste the thick material. Any ideas? :)
Marcella H
on Jul 13, 2013
I found a box of doilies that my great aunt crocheted probably 50 years ago. I placed some throughout my house, under plants and on tables, etc but I hate to get rid ... See more Arlene
on Feb 11, 2021