Ugly aluminum trim & silver storm windows- what can I do to them? Answered
We bought an amazing big "farmhouse" style 1900's home. Previous owners had "basic" aluminum siding and ugly silver aluminum storm windows.. love the practicality, but omgoodness.. do not like the look!! Since EVERYTHING is aluminum.. siding, trim & storm window frames, HOW can I "cover" / wrap or change the silver?? AND.. can I even put shutters up ?? How would I secure them without damaging the siding?? It's like the "white house".. needs some COLOR!! !! ;-)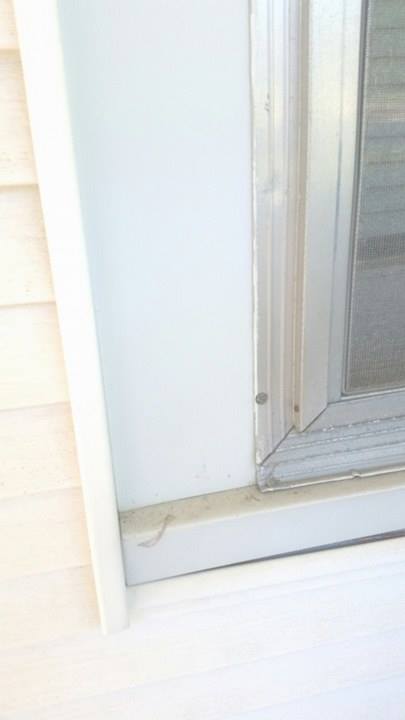 Bobbie Hudson
Answered on Oct 19, 2023
I have the french doors in my living room. The living room is separated by a large fireplace. It goes out into a sunroom.

Kristolyn Elizabeth
Answered on Oct 23, 2023
We have this hideous window in our dining room (exterior anterior wall) and have been racking our brains with what to do with it. It's a double pain window and the gr... See more

Mark Montano
Answered on Oct 19, 2023
I need to replace two unsightly shutter doors in my kitchen and I have no idea what to use instead. They hide the washing machine and pantry so they do have to open c... See more

Julie
Answered on Mar 02, 2023
I have a huge window in my living room. All three windows measure 112 inches across. The two on the ends are 25in. across. The one in the middle is 51.5in. I want to... See more TM
Answered on Nov 12, 2018
I was planning to install bamboo blinds in our newly purchased home by mounting them inside the window and hanging curtains on the outside, however the quarter round ... See more Susie
Answered on Dec 03, 2020
What is a tasteful and good looking way to cover up garage door windows? So if someone looks in there they can't see what's in there? Any help is appreciated! Thanks!

Louise
Answered on Nov 05, 2016
In Aug, I had new windows installed. Loved them because they let in so much light with the half screen. I have lots of trees and need all the light I can get. Didn't ... See more