Creative Help: DIY Book Decor? Answered
Calling all bookworm crafters - what's your favorite way to repurpose old books into wall/home décor?
I have a brand new, empty room to slap pretty things all over, and would love your suggestions, guides, and examples - I put the kinds of things I'm looking to do below.
Thanks guys!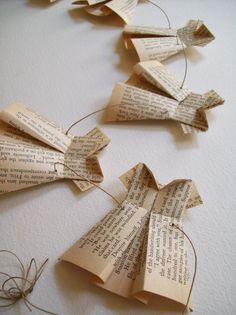 I really like the idea of strung up pages, folded in to shapes like above, or maybe just cut-outs?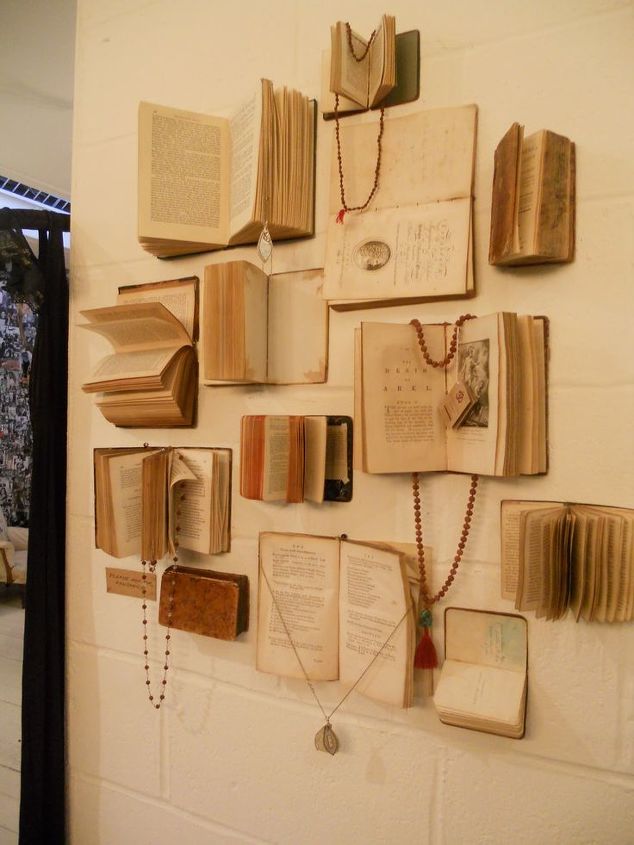 I love the look of this. What's the best way to keep the books on the walls, or not have them flop around too much?