I need help deciding on a mantle Answered
The pictures will help you understand. My pellet stove is in a corner (not my choice) so I want some changes. I'm going to put up faux brick panel behind the stove and this stove is not an insert but freestanding. All the heat comes out the front. I'm planning on putting the brick to the top of the fireproof wall to meet in the corner. I cannot cover the top of the stove with a mantle since that's how it's filled; from the top. I have to decide if I want a mantle to come to the back of the stove or have one run along the top of the brick panels. My home is rustic. So what ideas can everyone come up with? And GO!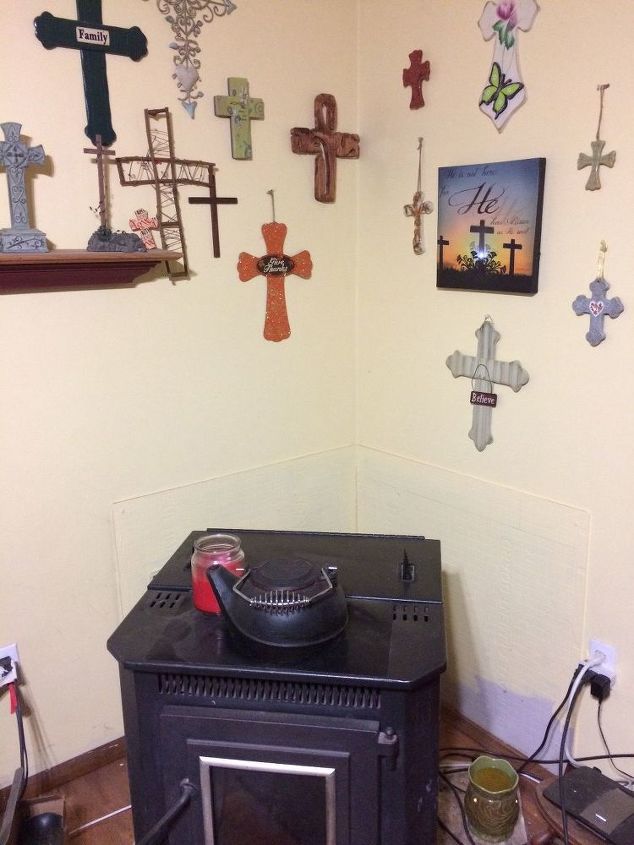 You can barely make out the top of the fireproof wall here.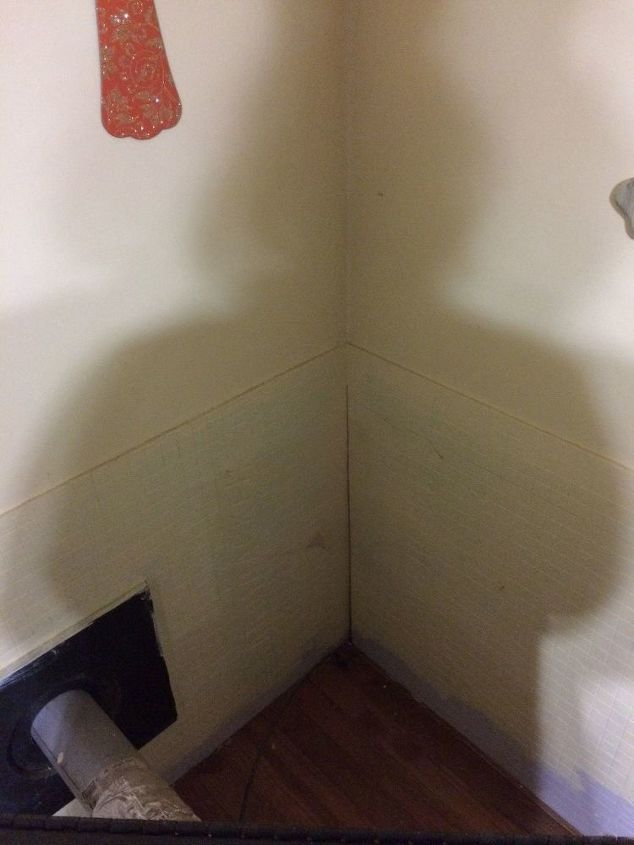 This is a picture of the open area at the back of the stove and the fireproof boards that I am covering up.