Related Discussions
Amy M. Wells
on Nov 21, 2017
Janet Garmers Schmulbach
on May 19, 2020
I have old window frame that I want to use in flower garden ...not sure how to do and what paint to use... KDS
on Sep 24, 2018
We insulated the outside of cement foundation, now how do I cover insulation? It is in back & under 2 decks, about 5' tall Ele23858689
on Dec 13, 2017
Hi I want to ask you which varnish is better to use to varnish my wood house in Cyprus. I want to notice that we have very warm Summer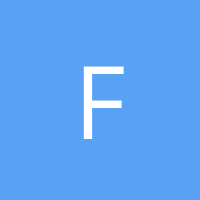 Fox21622268
on Apr 01, 2017
. It has never been painted or sealed. What do you recommend???

Deborah
on May 28, 2016
I've already started to seal the fence with wood oil. It looks beautiful but I want to add a flower border. I haven't oiled it all yet. Should I paint first and t... See more

Sherrie S
on Feb 10, 2012
My bridge I believe is pine. It is old but in excellent shape except for the bleached out color. What would be the best product to make it attractive again? Is t... See more