Related Discussions Conan_ky
on Aug 19, 2018
I'd like to take a old power wheel. Turn it into a cart tools and other equipment and supplies around the outside of the house.

Nancy Bentley
on Dec 08, 2019
Have an extra body pillow, any ideas what to do with it? Beajay
on Jun 05, 2017
I found an old trunk that was in a thrift store. It looks like an old trunk that traveled from place to place. One side has hangers and the other has drawers. I have... See more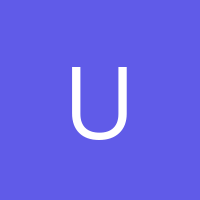 Uhu10812292
on Oct 29, 2016
Our local pizza parlor places an small, white, three-legged, plastic disk in the middle of pizzas to go. to keep the lid from touching the hot pizza. They look like... See more
Renee
on Jul 31, 2014
Do you think there is a market for these? Ray7662799
on Jun 21, 2016
I have an old bike I would like to use as a flower pot.

Shirley
on Sep 29, 2014
I have an old push lawn mower that I can't part with. Right now it's just sitting out in the yard looking rusty. Any ideas how to make it look attractive as a yard d... See more