Need some creative ideas Answered
I am a lurker and admire your abilities to pull and create magic as s DIYer!!! My dear husband did a successful free rescue of these vintage Coke carriers yet I haven;t a clue what to do with them. .. great shape and worth the rescue. Any ideas for a wanna be DIY with limited skills! We live in the south; have a great front porch; most other interior furniture is pretty clean and contemporary. Thanks so much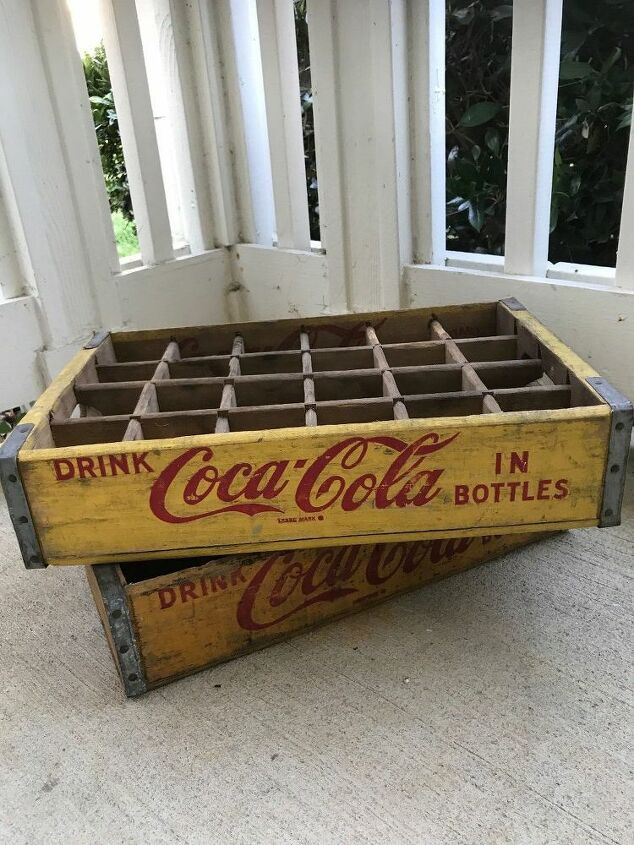 Related Discussions Sharon
on Jul 22, 2019
I found this vintage plow at a swap meet. I thought about using it as a hook for pots but don't really need one. Any ideas? Terryce Camacho
on May 31, 2020 Mom28403463
on Mar 04, 2021 Tonya
on Apr 24, 2018
I have an old Silver Service that belonged to my grandmother that has been sitting in the basement for years. Coffee pot, tea pot, creamer, sugar bowl and serving tra... See more
Debbie
on Mar 15, 2014
I create jewelry from beach glass but would like some new ideas on creating something out of beach glass , thanx debz
Jim Wesbrooks
on Sep 02, 2016
I have 14 of these wooden crates- 61"x15.5"x5.5". Open to anything except planters and book cases.
Cindy Helpin
on May 04, 2014
I love that 2'2" bottle with her 18" circumference but want can I do with it. Any Ideas??