How Can I turn a single car garage into a she-shed/ craft room? Answered
We bought a house with a stand- alone single car garage but no garage door. Basically 4 walls and entry door on one end. Floor is concrete and needs to be leveled then a new floor installed.
I plan to remove existing cabinets and shelves and start new.
I need some decorating/ theme ideas.
Pat Price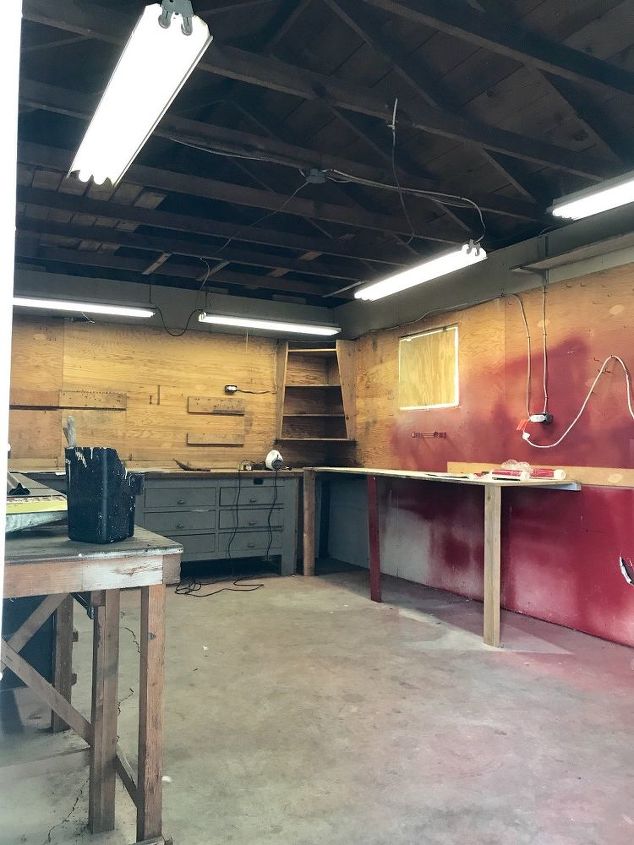 Looking north into room from entry door. NE corner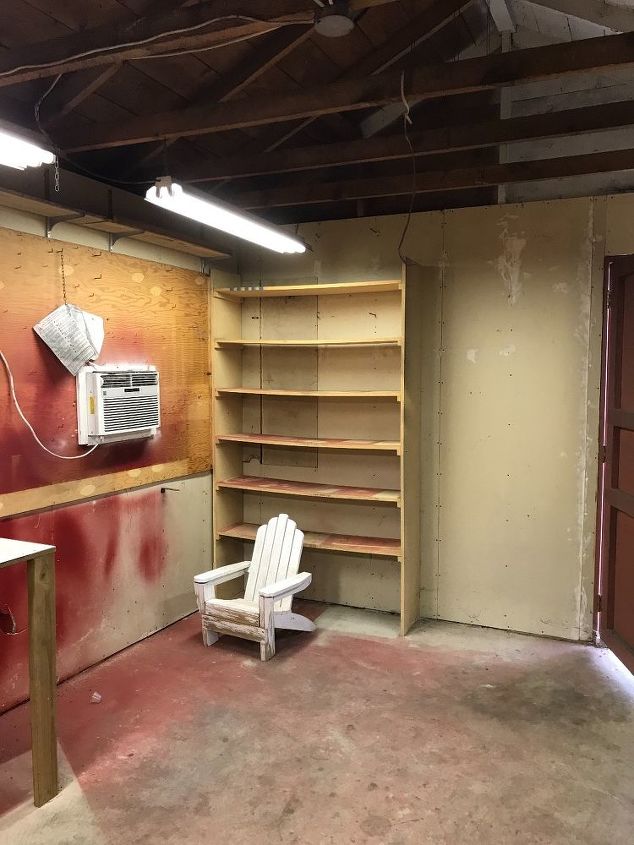 Looking south . Door to right in photo. SE corner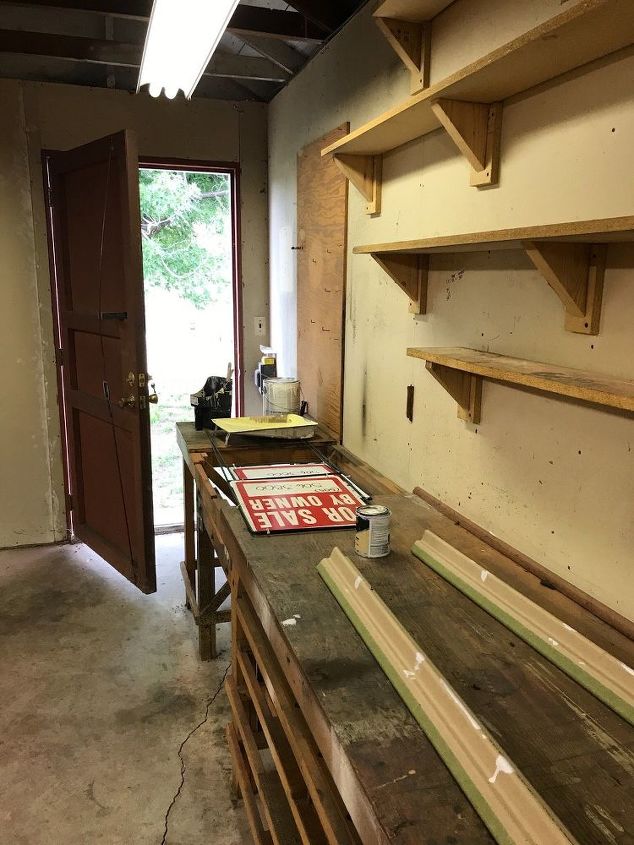 Door and west side of room. SW corner