What will work with this antique desk in my entrance hall? Answered
I have a new home and have a really pretty antique captain's desk in the entry. I need something on the opposite wall, but am struggling with what to put there. The console table shown is a freebie I was trying. I know the color is all wrong, but if it was painted with black chalk paint and distressed would it work. The style seems wrong to me, but can't quite picture how it would look. Again, I know the color won't work (it is old but NOT antique so can be painted). What about a bench?? Maybe a plainer console table?? Considered a mirror or painting, but either of those will have to wait. NOT in the budget! Thanks for any help from you amateur or professional designers.
Also note the direction of the door opening. Is the desk on the best wall. I've tried it on both and it seems better to me on the other wall, but I've been advised it needs to be on the wall it is on in the picture! I know it's really up to me, but I could use some help.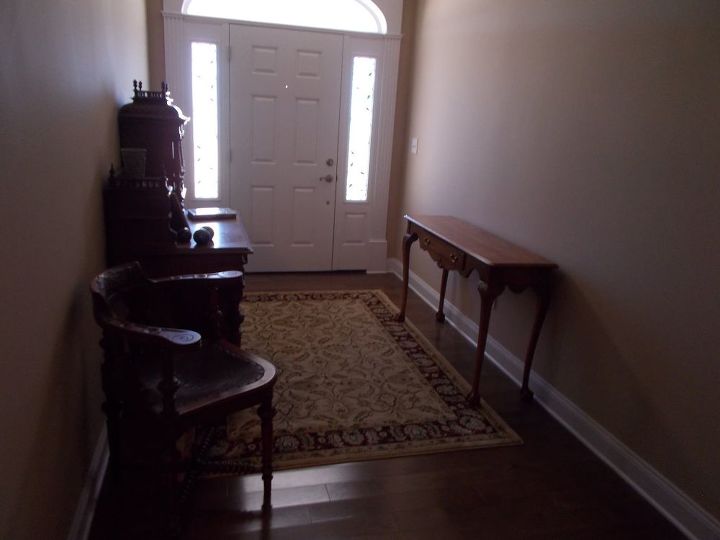 entrance hall with desk on left and console table in question on right.consol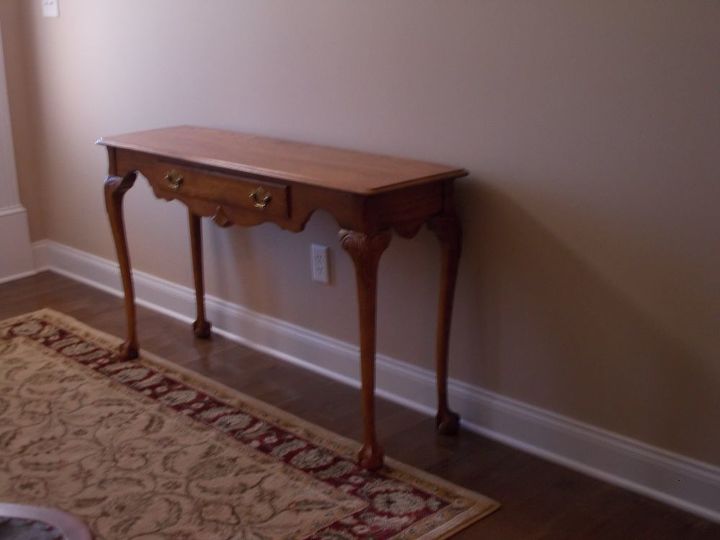 console table - will this work if it was black distressed finish?