Uh-Oh...help painting coffee table
My husband just began sanding our coffee table. It had many nicks and scratches so needed a lot of attention. He had assumed because it was Thomasville and it is extremely heavy that the table was solid wood. After much sanding he found it is laminate. Which obviously cannot be stained. He's beside himself! Although we bought it on craigslist it was extremely expensive even then and I would really like to keep the table. I have seen on here many projects with painting dining room tables etc. I know it can be done! I just don't know how. Any thoughts or ideas would be so appreciated! I really just want it back to the way it was so we are looking for more a traditional look as a final result. A nice dark color. Thank you so much!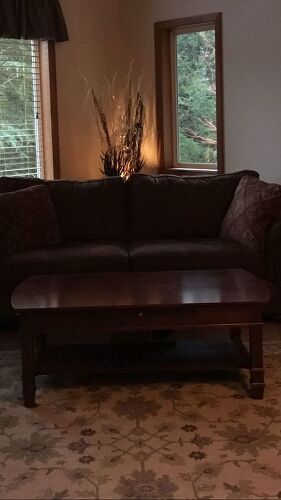 The table just a few hours ago!
PREV
NEXT