Holes in walls Answered
The house we bought I love the color gray in the bathroom maybe a little lighter but they didn't patch and holes just painted over them and put pictures over them and one spot a cabinet on the wall. How can I or can I fix it at all? PLEASE HELP, I'm on a budget. I hope someone can help.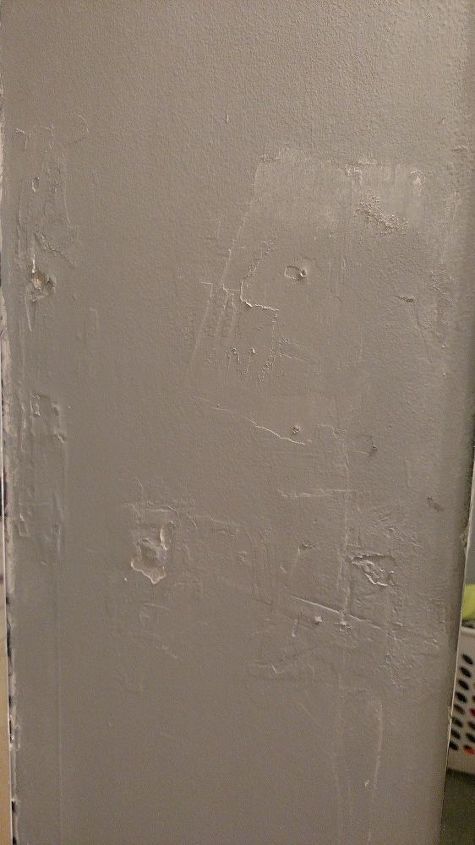 I don't know what they tried to fill it with.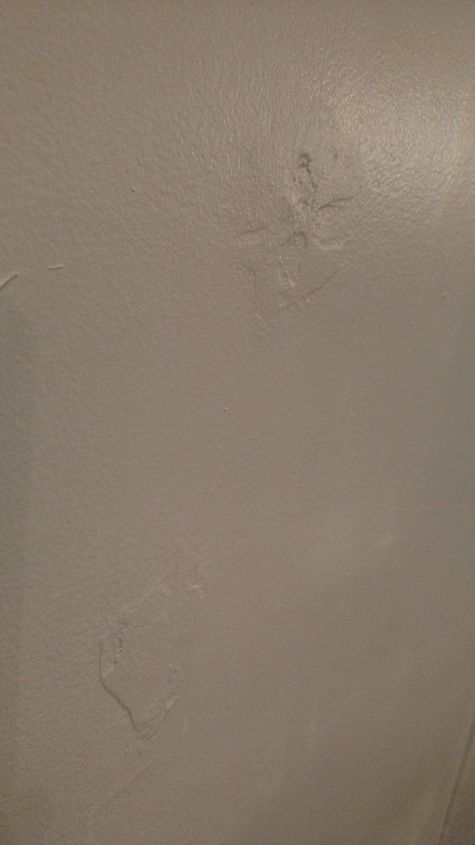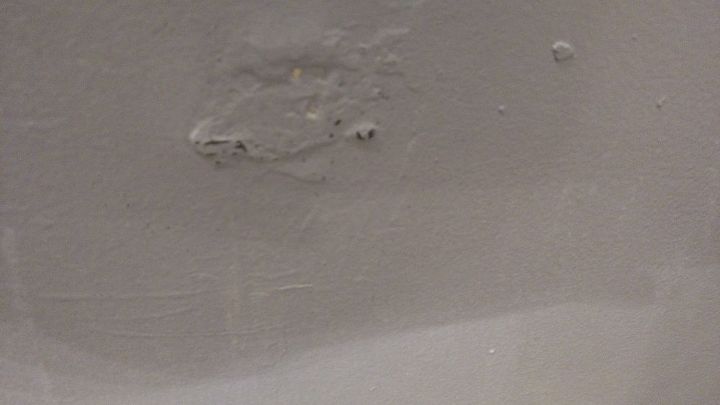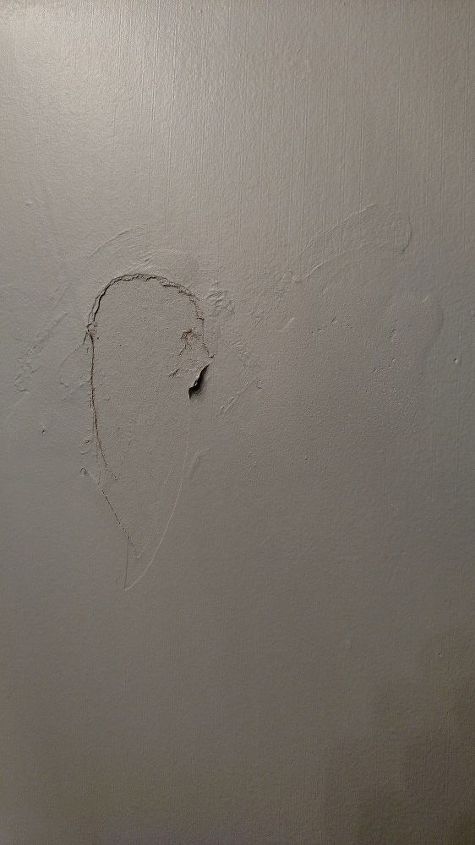 This looks like wall paper has been pulled off.