Repainting an antique - help! Answered
My mum bought this dog in an antique store about 25 years ago. She's given him to me now. He was already losing nose paint and through moves, age and sunligh, he is losing bits of paint. Would it de value the dog to paint his nose? What some of your opinions please?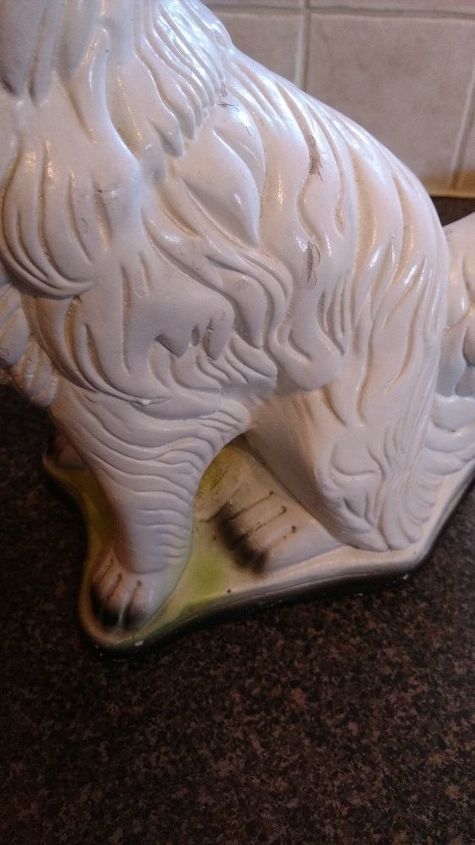 Paint coming off on both sides of his body.