IT'S GETTING WARM IN ATLANTA Answered
It was an amazing day yesterday! We were able to get out and start some yardwork...you know...that kind that is fun...getting ready to plant!
I looked over and my one small dogwood was in bloom so I had to make a bouquet to take inside.
I guess the Iris will be next, followed by the Gardenia with the Day Lilies showing their beauty in the hot months of July and August!
ENJOY THE SPRING AND SUMMER...AND POST PHOTOS!!!!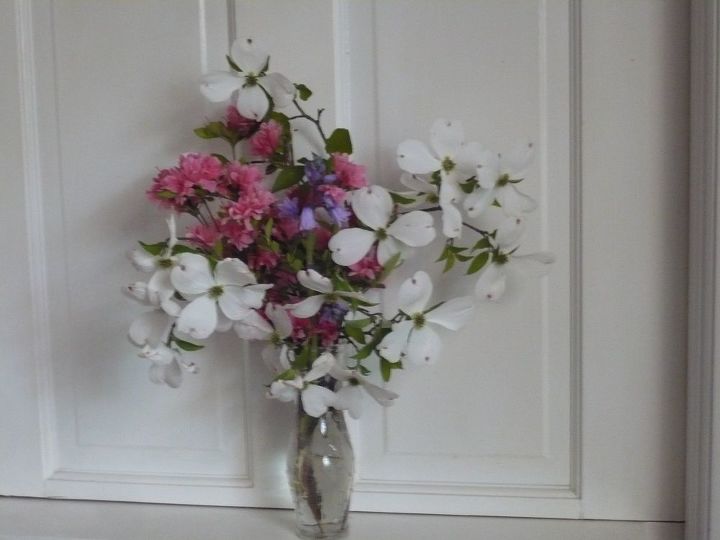 Dogwood, azelea and one lone small stem of purple bells from Hub's mother's garden to us years and years ago!!!