Asked on Jul 14, 2018
Outdoor Motion Light powered from Indoor outlet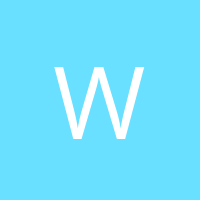 Answered
Hello everyone - looking to tap into an outlet on a 15 amp breaker within a room in my house that doesn't have any devices plugged into the room.This outlet will be used to feed power to a security light. The light fixture will be outside right behind the new outlet which will be changed to a outlet switch combo. The light fixture will be attached to the vinyl siding of the house. The new outlet switch combo will be inside the house. The distance between the outlet switch combo and the fixture is about 8-10 inches. I want the new outlet to always be on and the switch to control (on/off/dusk to dawn settings) the security light outside. The security light will be 110 volts and 30 watts. The old outlet had two black wires on the right side and 2 white wires on the left (I think that it fed power to another outlet). After I removed this outlet this is how I plan on doing the connection. Does this seem ok?
​​​​​​Ground wires twisted together.
-------
From light
Piggy back wire off of switch
From Main power (already had ground from other outlet crimped with it)
White wires twisted together.
--------
From light
From Main power
From other outlet
From pigtail wire on Silver screw on outlet
Black wires
---------
From light on brass screw on the switch
From other outlet on black screw on top right of switch
From Main power on black screw on bottom right of switch