How do I keep my aluminum roof from rusting? Answered
A contractor put in new windows. He spewed metal grindings all over a corrugated aluminum roof and these filings rusted. Will this affect my aluminum roof if I do nothing or will they need to be cleaned up?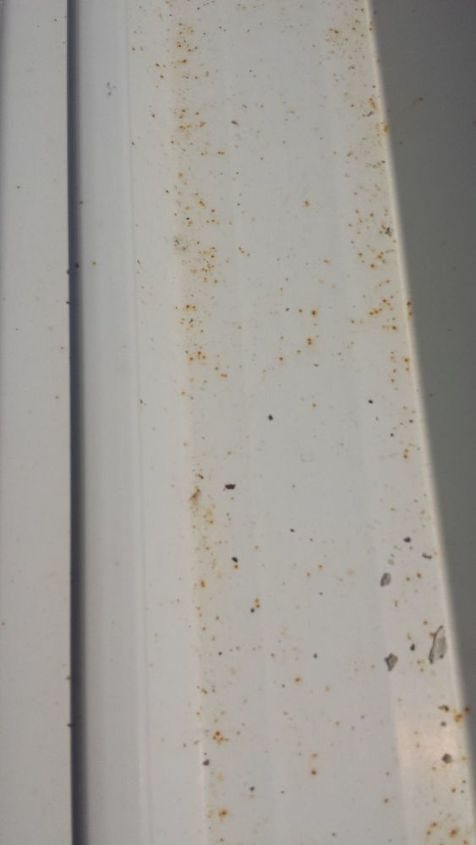 Rusted iron filings sitting atop an aluminum roof. Must I clean them off to avoid long-term damage?