How can I easily improve drainage without spending a lot of money? Answered
My patio has small depressions in it, which has always been an issue when it rains. However, I would really like to use the areas around it to plant. No matter how small an amount of water I use, there is no where for the water to drain. I can definately add a rock border in front of the garden. But my main concern/interest is what I can inexpensively do so I don't have to have a flood in the areas pictured afterwards?
I am a total amateur, so please feel free to critique anything, and definately let me know what kind of better pics/views I can share.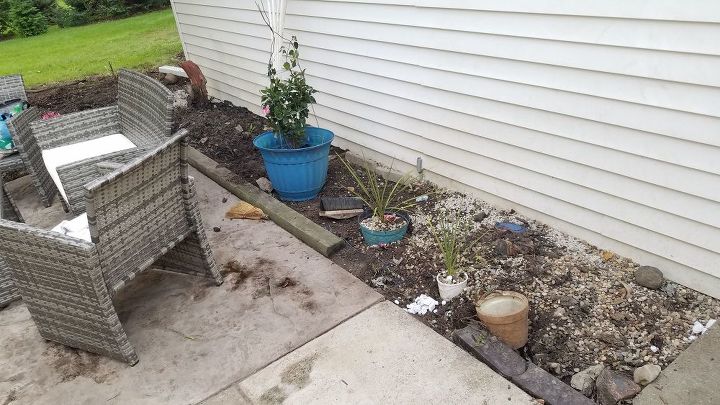 the brick border on the left does nothing helpful. I am open to replacing it. Not sure how...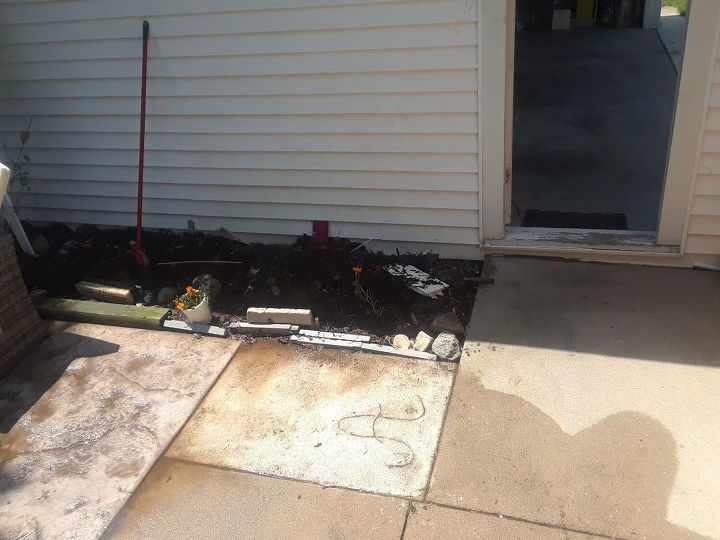 This is a longer shot(and a little earlier this year. The two large brown pieces of edging is still currently there(in the other pic)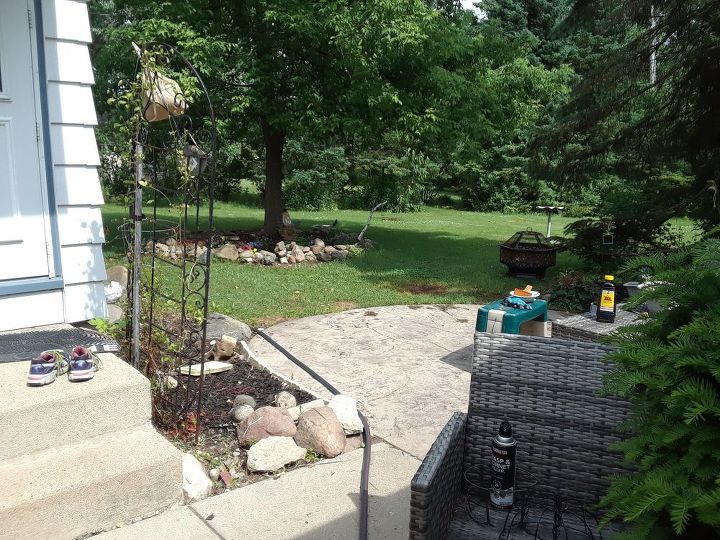 This is the other side, the garage is on the right in this pic, out of view. Excuse the mess :). As you can hopefully see, the surrounding grass is the same height as patio, which allows no drainage, if the patio is wet, it just pools up. There are tiny depressions in the patio, which only makes it worse.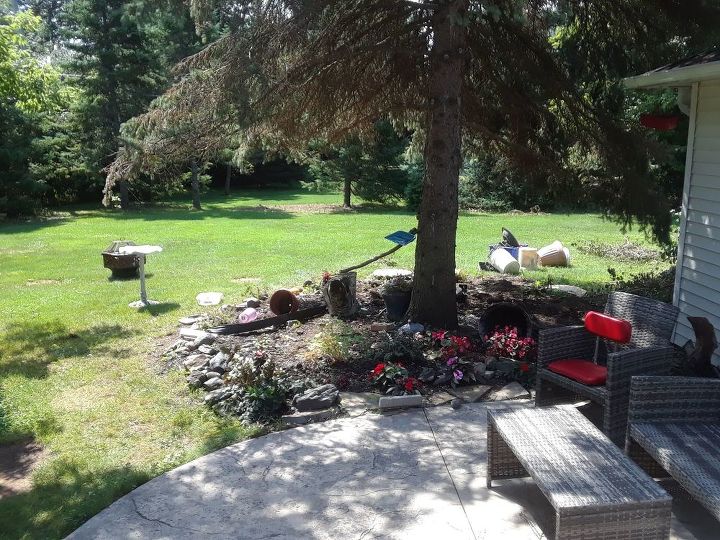 This is the middle, same thing here. The garden you see is the same height as patio, which again allows no drainage if patio gets wet.