Related Discussions
Toni Kilpatrick
on Jan 10, 2020
I have a narrow hallway. The walls are textured and in need of paint. Is there an alternative to painting? Many thanks, love you guys!

Isabel Valuja
on Jun 29, 2019
Need ideas to decorate around this metal wall at over my headboard. Ronda_richardson
on Jan 26, 2019
I removed most of it with water but patches are left behind that just won't come off. The surface is bumpy.This is one of the areas

Chandra
on Sep 17, 2018
just moved in to my apartment and I hate this already...need to hide it....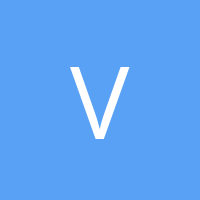 Veronica
on Oct 02, 2018
How do I remove wall paper as quickly and easy as possible?

Cindy
on Jul 11, 2018
They are at the end of dining room/ kitchen. I just dont know.im going to paint the wall but the trim is white.Any help appreciated😊

Heather
on Mar 18, 2014
I have leftover lattice and would like to use it for some sort of indoor decorating project. Any ideas on a good use for it? It looks like this, just plain unfinished... See more