How to diamond tuft a curved wall? Answered
I'm trying to upholster a curved wall along my staircase with tufts. It's not a deep curve but I need a backing that has some flex to it. How thick should the foam be?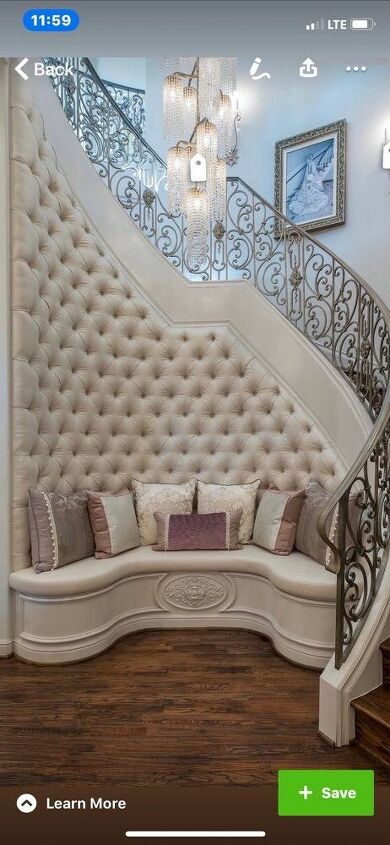 This is the idea I'm going after.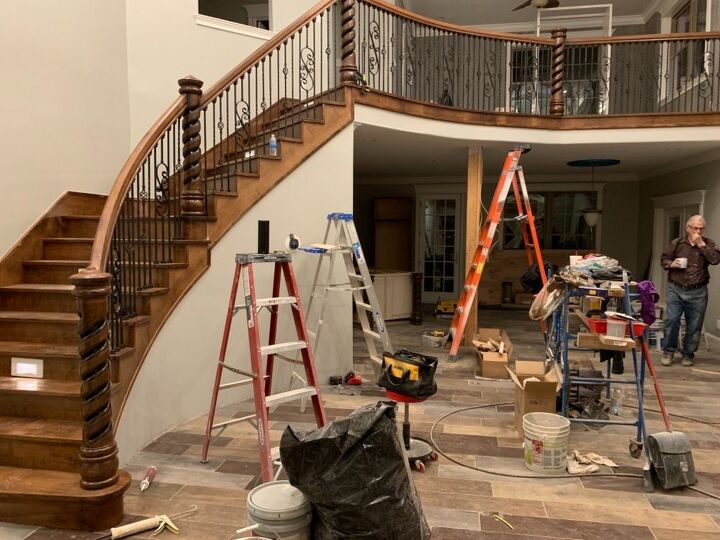 This is my staircase in the house we're building.