How to keep succulents alive during Arizona summer? Answered
I have a few pots of succulents as shown in the photos. I am a snowbird and leave for the north in April and return in October. I have an irrigation system and am willing to put a separate drip system for these plants. I assume I need to repot the succulents that are in very small pots into a large pot and run the drip there. Should the plants be in shade? How often to water? Should they be under the patio overhang where it is shady all the time? Will they be able to take the Arizona heat or is it a lost cause? I am in Tucson.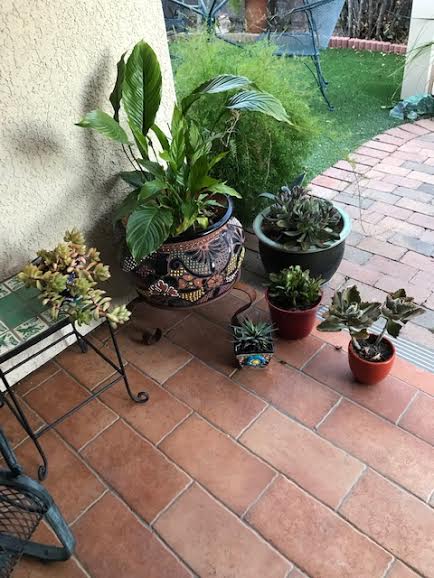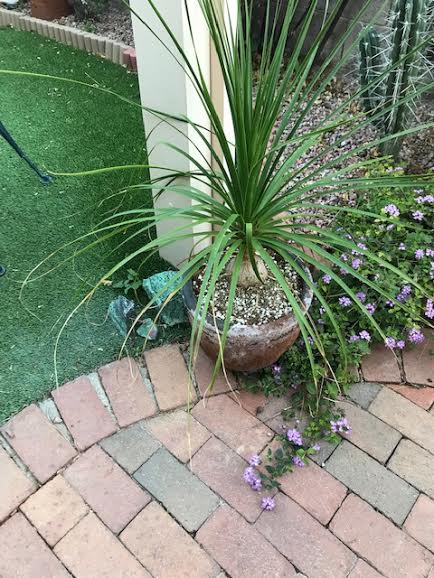 Would hate to lose the ponytail palm.