How can I work with rocks and bricks in my garden? Answered
My husband hits the rocks with the lawn mower and they move. So I need to know how I can you use the bricks 2 stop him from moving the rocks? I have three flower beds with plenty of rocks and Bricks. This is my DYI project for the summer. By myself.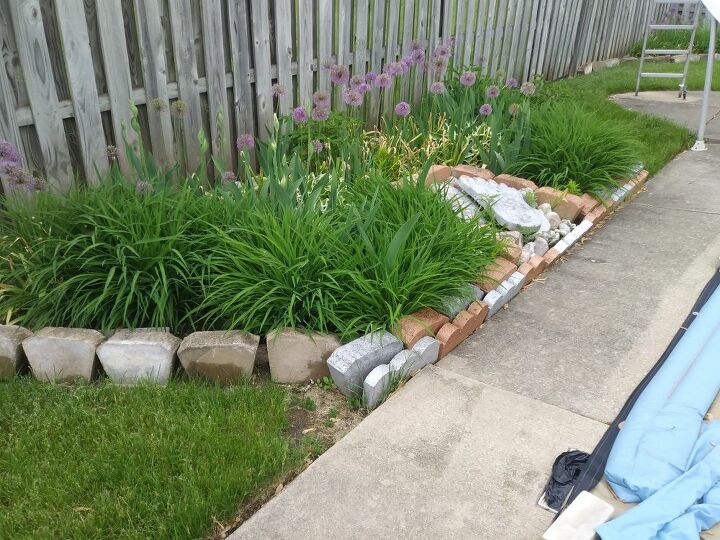 This is a section I worked on last year but I'm not thrilled about the way it turned out. Any suggestions would be appreciated.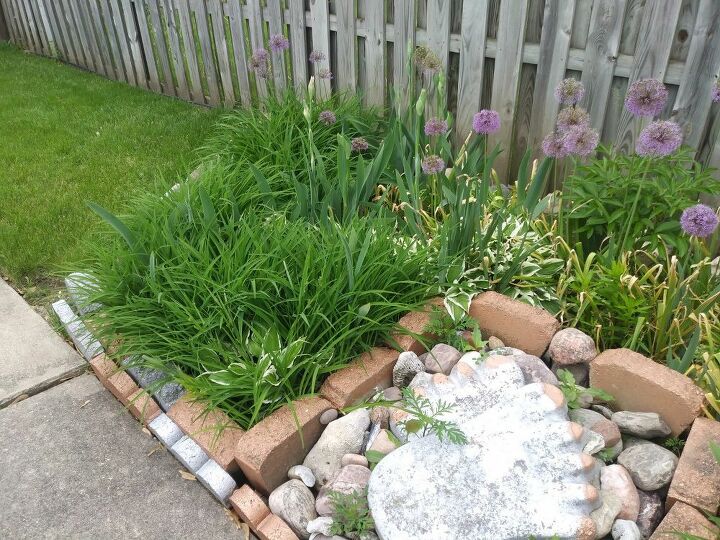 I was trying to make the feet look like they do on a crucifix. Because the bottom foot is cracked.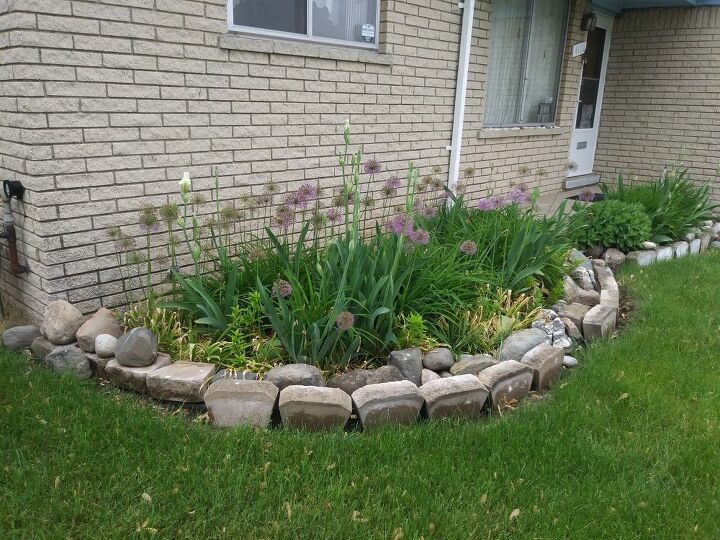 I started on the right hand side in this picture laying the bricks down and sitting the rocks on top of it. But that doesn't really look that attractive.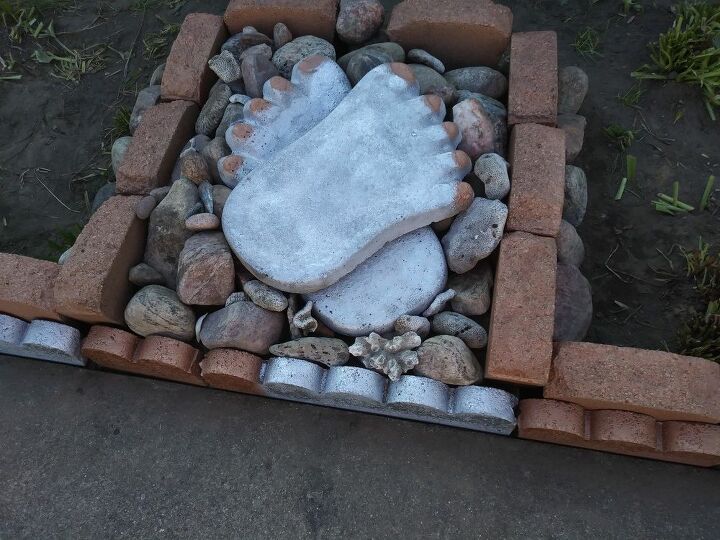 This was the beginning of the project last year with the feet.