Related Discussions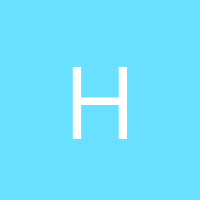 HALLERONB
on Nov 01, 2020
Where is the best place to buy faux flowers on the cheap? Jac34042356
on Sep 06, 2018
I'm looking for clear adhesive to be strong enough to hold the weight of a plate on glass and not be effected by a steamy bathroom. This project will hang in my bat... See more

K'ren
on Sep 01, 2020
The holidays are slowly approaching. I would like to still serve snowflakes on fabric. I would like for the snowflake to have a little sparkle in Texture.

Ann Drye
on Sep 30, 2020 Joyce Virgil
on Jan 18, 2020
How do you paint a glass wine bottle without the paint streaking? I have painted one and put lights in it and the glass paint I used has streaked terribly.
Sarah
on Nov 15, 2019
Since there's so many types and brands, from computerized to embroidery - curious to know which model do you own? And are you glad you purchased the one you did?