Related Discussions
Josie
on Apr 27, 2018
Printable if at all possible Lilly
on Aug 20, 2019
My under deck roof is 12 by 30 feet long can I finish it with plywood and just paint it or is there a better product out there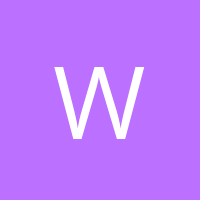 WomanInDepth
on Mar 06, 2019
I read here a while ago about a trellis that blocks the neighborhood's patio. How do I find that blog?
Christina Brashears
on Aug 31, 2018
I have a childcare in my home and their outside area to play is in rocks and needs shade. I have several umbrellas, but one which is largerand is in need of an idea ... See more Bethany Holder
on Jun 05, 2018
I live in Phoenix where sun is plentiful
Anne Rizzo
on Jul 20, 2017
I have an ugly green transformer box on my front lawn looking for to disguise green transformer box And18094386
on Apr 28, 2017
What would be an easy and quick way to create shade from the sun leveraging plants in a balcony where a pergola is not applicable?