Related Discussions Nancy Mullen
on Feb 02, 2018
Sprinklers hit the glass door and sun baked on. Window cleaner will not take it off.

Rensell
on Oct 27, 2017
Good day everyone. I'm so tired of mopping my floor using buckets and old clothes. I'm planning to buy my own steam mop. I already checked different brands in Amazon,... See more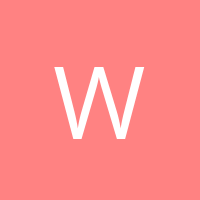 Winks74
on Nov 02, 2015
Linoleum has been down since 1970 and is adhered to the concrete subfloor. We've tried boiling water with zero luck and a chemical remover that Home Depot carried to... See more
Louise Mesmer
on Nov 24, 2017
Is there anything that will clean Clay dirt off of a Vinyl Laminate floor ? I have tried everything from Zeps citrus cleaners, to using Ammonia with Baking soda and ... See more Lak15095381
on Jun 18, 2017
Cat was getting old 14 & started peeing on concrete how do I get ride of smell in basement ?
Cara Lynn Dansby
on Jul 06, 2019
Cookie sheet is brown now from cooking desserts and the brown sugar is baked onto pan Jan17470504
on Jan 31, 2018
This is a fiber glass bottom of shower that's stained with rust or whatever makes that rusty color. I have tried baking soda/vinegar,J/J Erase, lots of suggestions on... See more