How do I organize my bathroom closet? Answered
I have unmanageable bathroom closets. The overhead is so high up, I need a step stool to reach things. The lower one is deep like reaching into a cave. They are both nice and deep but the backs are wasted space. Help!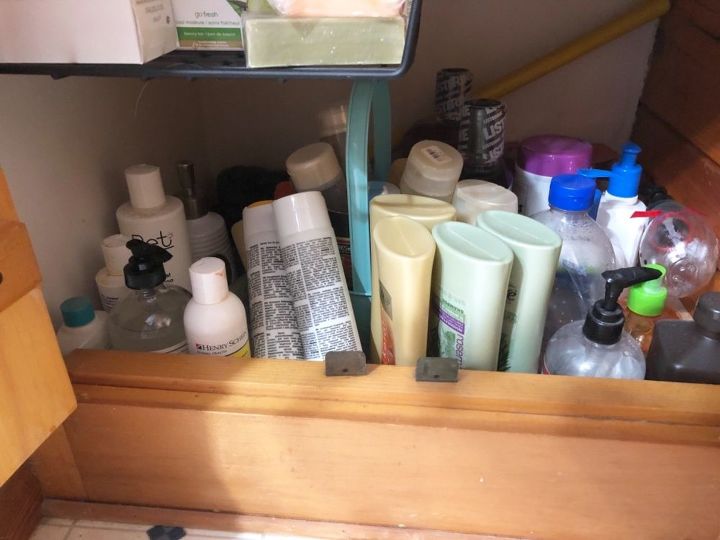 This is below the door level. I would like to install a pull out basket.