Easy removal of granite backsplash? Answered
I'm planning on installing my own subway tile backsplash in our kitchen. We have black granite countertops, with a four inch granite backsplash throughout. I want to remove the existing backsplash so that the subway tile will go all the way down to the countertops.
What is the best method to remove the backsplash to not cause any damage to the countertops? I'd love to hear from someone that has done this before. Is it pretty straightforward, or am I getting myself into a project better left to a pro?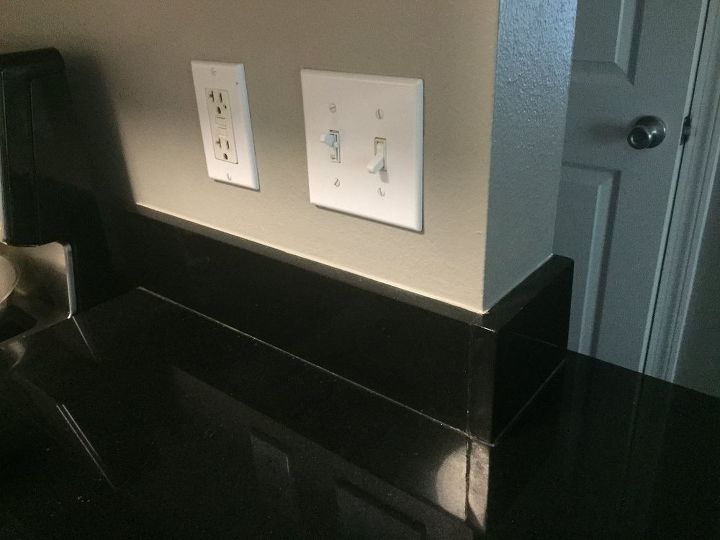 Here's an example of the backsplash and countertop.