Cheap alternatives for outdoor daybed swing mattress Answered
I'm converting a hammock into an outdoor swing daybed, but am shocked at how expensive the outdoor swing daybed mattresses are (mostly around $500-$800!) What are some cheap alternatives for someone who doesn't know how to sew? It will be outside - not even under a porch - so I need it to be unharmed by water. Joyce
Answered on Feb 13, 2023
I'm redoing an outdoor playhouse, looking for suggestions for removable windows. Basically something to keep rain and snow out of.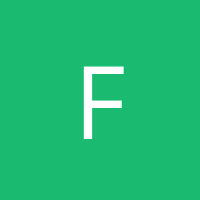 Fran
Answered on Jun 02, 2020 John
Answered on May 03, 2020
What wood is used to replace the slats in a park bench?

Jenilynnecook
Answered on Dec 25, 2022
How can I make one without having to dig holes in our yard, and pour cement? Anita
Answered on Dec 17, 2021
I have a fantastic porch swing and 20 cement cinder blocks. Any ideas on how I can make a bench seat using these items?

Sweet pea
Answered on Aug 13, 2018
Can someone explain what plumbing parts I need to make a 1" pipe (which fits thru the hole in my patio table) fit snuggly in the 2" hole in the umbrella stand base. (... See more Donald long
Answered on Dec 25, 2022
To put over concrete.