Building a greenhouse. What is best kind of heat to use? Answered
My husband passed in June 2017 before we finished the inside of our retirement home we had started building together and he had started a greenhouse for me also. There is a 8'x12'concrete pad and 6 --4x4 posts set. They are starting to twist. We were planning on using clear and smoked fiberglass with wood section around the bottom of the greenhouse. I don't know how to get started and what would be the best way to build it and the best and cheapest heat to use in it. Thanks. Brenda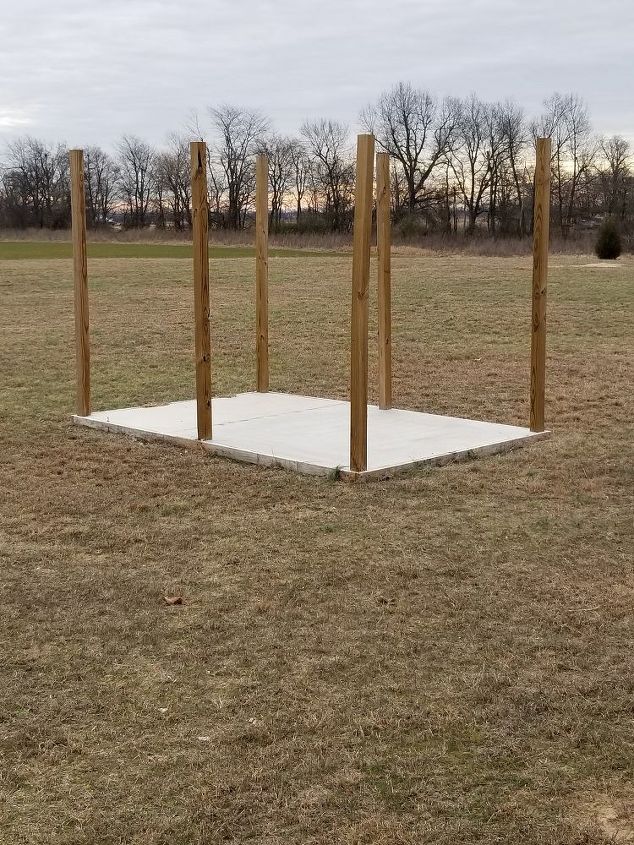 Related Discussions Lisa
on Apr 15, 2018

Donna
on Sep 03, 2017
I have a few wooden planters and enjoy using salvaged wood such as pallets or logs in my décor. I was recently made aware that I am inviting termites into my home. I... See more

Larry Shores
on Jun 25, 2018
I would like it to be natural Heating and watering 25×15 with exhaust fans...

Deborah Read
on Mar 08, 2018
What are some things I need to consider? I want it to look old. It needs to incorporate a little bit of stone to tie in with our barn & house. Would also like it t... See more

Tawnya Tucker
on May 23, 2015
How would you build a greenhouse using old windows and 2x4's??
Patricia Smith
on Jun 05, 2018
building in a circle the size of a 24ft round pool, with walkways around three sides of the beds. Comas
on Dec 31, 2017
Made using old windows and sheets of poly-carb as a lean-to.