Is it possible to build a patio using an old above ground pool base? Answered
I bought a house last year which had an old above-ground pool that needed a liner. I had the pool removed and left was a big sand pit where weeds are starting to grow. I've done some reading, but it seems like most people are only using this area for a pea gravel patio of some sort. However, I want to build a patio using mostly pavers.
Attached is a picture of the pool area. I will not be using the whole area. The pool was approx. 24' x 16'. I will be using the center 13' x 12'. I plan to take the surrounding sand and add it to the patio area and then compact it down using a machine rented from home depot.
My question is: Will the old pool base be adequate for the type of patio I want to build? Are there any additional steps I need to take to prepare it (besides removing the weeds)?
Thanks in advance!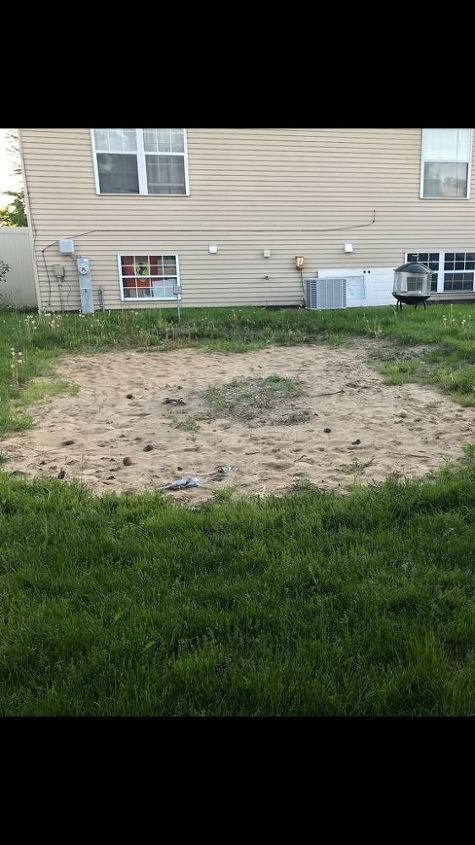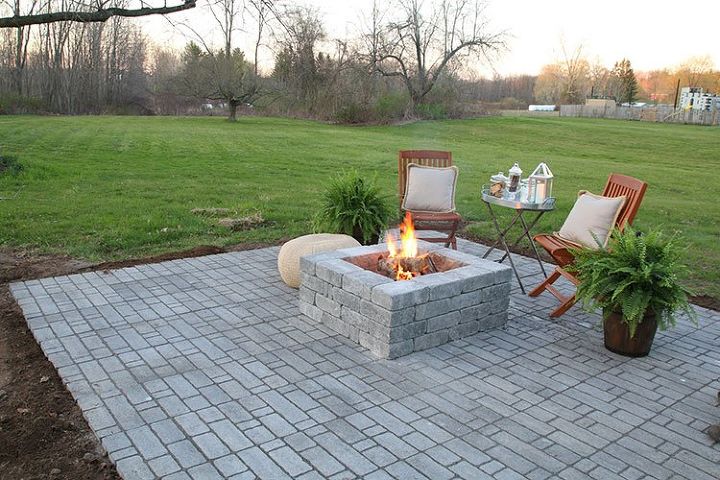 Related Discussions Lisa
on Apr 15, 2018

Donna
on Sep 03, 2017
I have a few wooden planters and enjoy using salvaged wood such as pallets or logs in my décor. I was recently made aware that I am inviting termites into my home. I... See more P&b
on Aug 11, 2018
Pond liners can be very expensive. I have seen above ground pool liners and covers that are affordable. My ground had a lot of clay so I was thinking that a pool line... See more Lee Rakoskie
on May 01, 2017
Everyone posts something about making their metal mail box look nice/different - how about the ugly plastic ones? The best I could do was add garland at Christmas tim... See more

Paige
on Jan 21, 2016
6 wood posts and metal bars. Kathy Wilson
on Jan 30, 2014
We took the old popcorn ceiling off in our livingroom and thought we could just paint it. We fixed some hairline cracks where the joint in the sheetrock are, primed a... See more

DIY Show Off
on Aug 28, 2013
We are just about finished installing a recycled brick patio and path under our grape arbor/gazebo. I've only landscaped small easy areas and this area has me nervous... See more