How do i do away with the rosettes in the ceiling?



Answered
Can you completely do away with the rosettes in the ceiling? I was thinking of doing a 2×3 across where the panels meet like a "farmhouse" look. (By cutting a 2x6 in half and staining it) But do I have to do something in replace of the rosettes I plan to take out? A flathead screw or washer maybe?
Related Discussions

Donna Elletson Dascher
on Jan 15, 2020
We bought a hammock type chair for the bedroom. How do I build a support beam?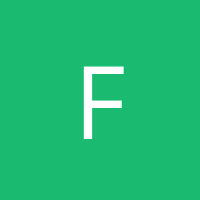 Frederik Buys
on Dec 10, 2018
My ceilings are uneven and saging a bit in between the batons I suspect that the builders did not put in enough batons now the ceiling is wavy . I want to correct thi... See more

Rhonda Price Beagan
on Mar 13, 2018
The hole was cut too big for the base of the light in kitchen. Need ideas on how to make it go away!😆 House is cabin style. Lisa W
on Feb 05, 2022

Judy1953
on Jun 07, 2018
i have this little Row house I bought and moved to store all my treasures in. I recently caulked all the gaps between the boards and painted, it looks wonderful. Howe... See more Neelie B
on Jan 04, 2020
I want to remove my old swamp cooler vent and repair the hole so it looks like the rest of the ceiling. My ceiling is textured (not popcorn) like plastering.

Patty J Kacz
on Jan 09, 2019