How do I install shiplap on a wall with an outlet? Answered
I want to shiplap my entry wall about 3/4 the way up with a picture ledge and coat hooks. I've wanted to do this for 2 years now. Looking at different products, pictures, drawing it out, running it over in my head again and again. The 2 things that keep scaring me are the baseboards and the one outlet on the wall. I'm terrified to attempted to pull out the baseboards fearing I'll mess something up but I'm not sure about the look of starting on top of them. The wall outlet! Going around it is not my concern it's getting the outlet back out flush with the newly installed shiplap. Any tips, confidence boosters, anything you've got from your own experiences are greatly appreciated.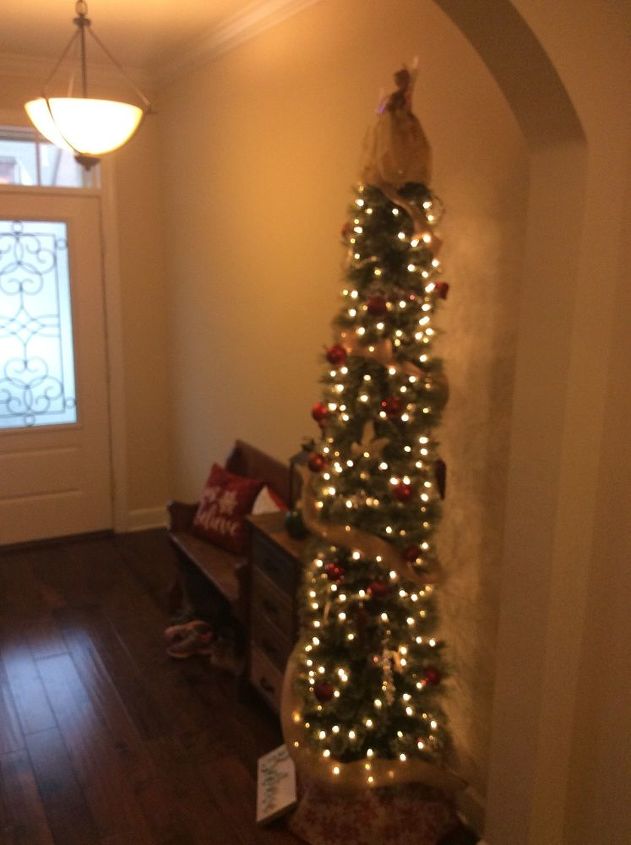 Related Discussions Beth
on Jan 02, 2019
I live in a house that's over 100 years old. I have a kitchen wall that I want to shiplap or put peel & stick faux shiplap, but it is plaster and the roof is uneven.... See more

Jean
on Jul 18, 2012
I'm using liquid nails and a nail gun to install.

Leah Thompson Fyock
on Oct 07, 2018
I have an interior basement wall I want to cover with shiplap boards. What is the best way to do so?

Tami
on Jan 23, 2020
I have plaster walls and I want to add shiplap accent walls on either side of my fireplace. How would I anchor these to the plaster?

Rosin Hernandez
on Jul 16, 2018
I love the look of a shiplap wall, but what can I do if the wall is uneven? In the middle of the wall its a 1/2" or 1/4" dish. Mar7995795
on Nov 21, 2017

Susan Lee
on Feb 14, 2018
My screened in porch was an afterthought. The walls are the exterior of the house. How do I "cover" them? Do they need to be sanded smooth first? I'm open to ot... See more