Is it difficult to put crown molding on top of my cupboards? Answered
The corners are not square so how would I butt them up together?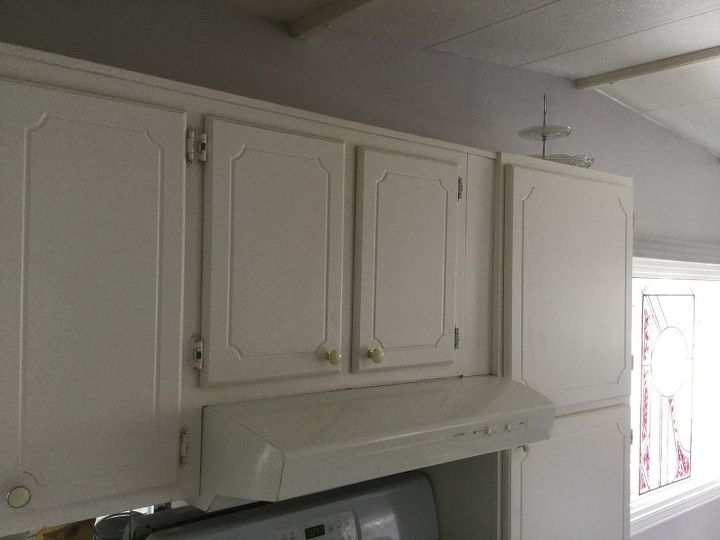 The end cupboard sticks out about 1/2 inch from the other cupboards. I think it was an add on.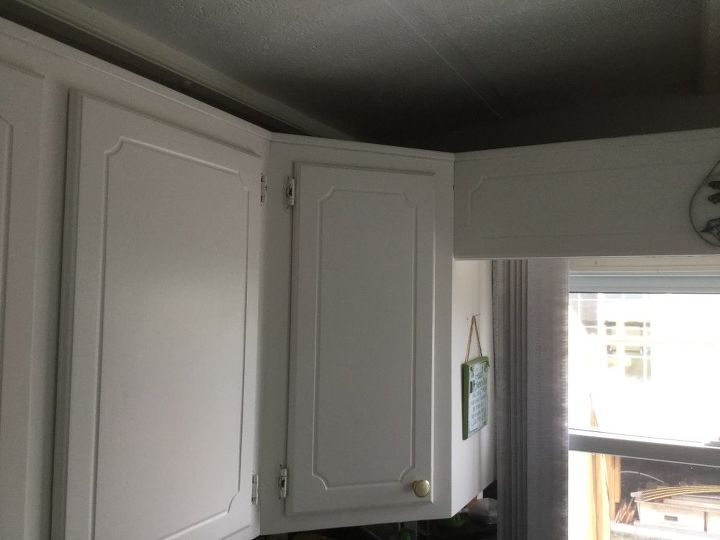 This is the corner where the lazy Susan is and you can tell just by looking at them they are not 90 degrees.
thank you