Looking for an idea to make the bookcase look flush against the wall. Answered
It's an Ikea Billy bookcase. The cut out for smaller baseboard doesnt work. Would like it to look flush with the wall. Would rather not have to cut the baseboard. Looking for a way to cover/disguise the gap. Any ideas?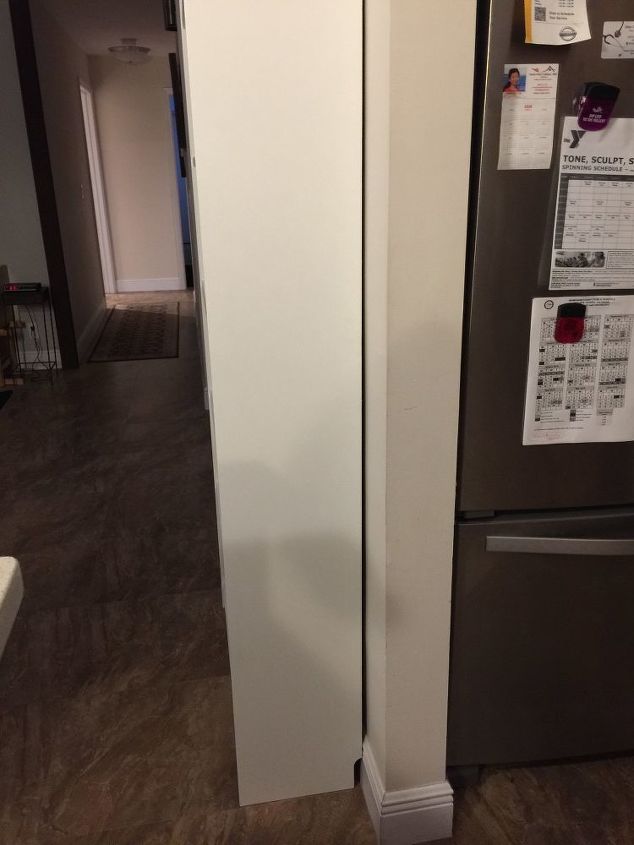 Sheri Bregan Wunderlich
Answered on Apr 13, 2023
I live in a house that was built in 1925 most everything is original...floors, walls, windows. The walls have nicks and scratches from over the years. Can they be c... See more

Steve Rosella Landrus
Answered on Sep 03, 2023

Joan D Faryan
Answered on Mar 07, 2018
i want to make a book case headboard for twin bed frame . i can,t find any i like . and th width is to big . i only have like 38" wide to work with and the f... See more

Elayne Mirra
Answered on Mar 27, 2017
I have a blank wall behind my kitchen sink. How can I make it look like a window?

C
Answered on Apr 15, 2023
I had a handyman fill in the large opening in my living room wall between he dining room & living room. Now I need to get this new drywall to look like the finished w... See more

Stevie Wood
Answered on Sep 18, 2021
Can you completely do away with the rosettes in the ceiling? I was thinking of doing a 2×3 across where the panels meet like a "farmhouse" look. (By cutting a 2x6 in... See more Tim
Answered on Jun 14, 2020
Hello,I needed a pull-up bar and made one using two pipe hangers (1 1/2 inch openings) that I nailed into the ceiling joists with roofing nails and then put a 5 foot ... See more